Wilkinson DE blades
When shopping for Double Edge (DE) razor blades in stores, there is very little if anything to choose from.  To date, I have only seen the Wilkinson brand on shelves.  It was therefore just a question of time before I gave them a try.  During my last visit at the local pharmacy I picked up a set of 5 blades. Over the next few days I put them to the test.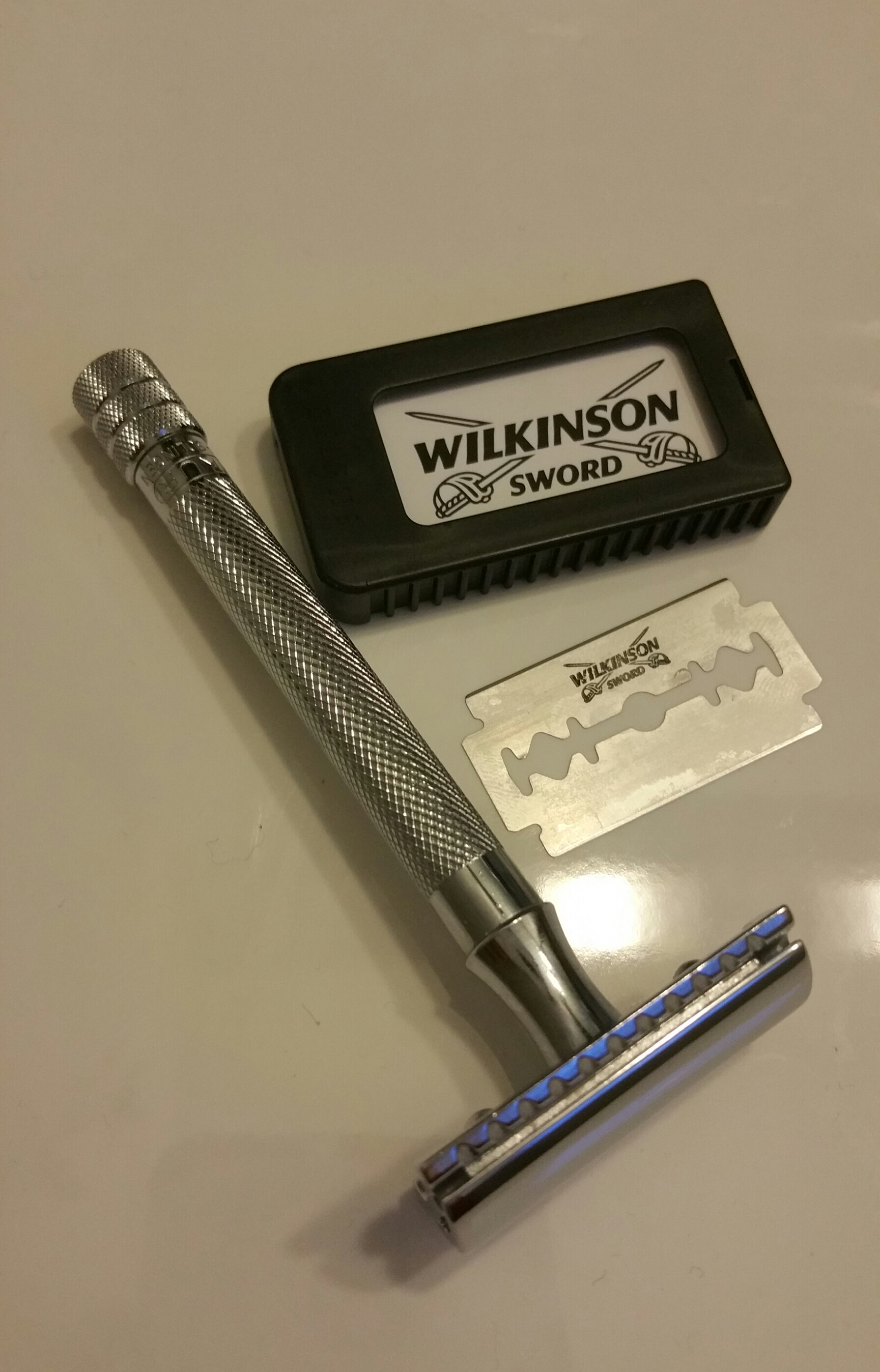 As we know the Merkur 180 is an amazing razor and I have been getting consistently great results with it along with Derby blades.  I have also had impressive results using the STEPHAN Stay Smooth shave cream. So in these tests, the only thing that was different was the "Wilkinson" blade.
TEST STAGE:
State: Out of the shower
Razor: Merkur 180
Blade: Wilkinson
Pre-Shave: None
Shaving Cream: STEPHAN Stay Smooth Conditioning Shave Cream
After-Shave: L'Oréal Sensitive
At first everything went well enough.  The cheeks are generally the easiest part of the shave, but by the time you get to the neck area its trickier and you get a better sense of what kind of blade you are working with.  My neck beard hair grows downwards and as such I shave from the chin down, but I also do a pass upwards at the end to get a smooth finish.  This last pass was totally trouble-some.  The process was not comfortable and I ended up with a number of nicks and cuts. It is as if the blade had already scooped up all of the cream away leaving no protection.  I have to assume that the Wilkinson blade is perhaps sharper than the Derby.  To address the loss of lubrication, I added more shaving cream.  To no avail.  The damage was done and things were only getting worse.
I tried these blades twice and on both occasions I had very poor results.  Since I have had consistently positive shaves with this technique, the Merkur razor, and the STEPHAN cream, I have to conclude that the Wilkinson blades are not a fit for me.