Working with the St. James of London Shaving Cream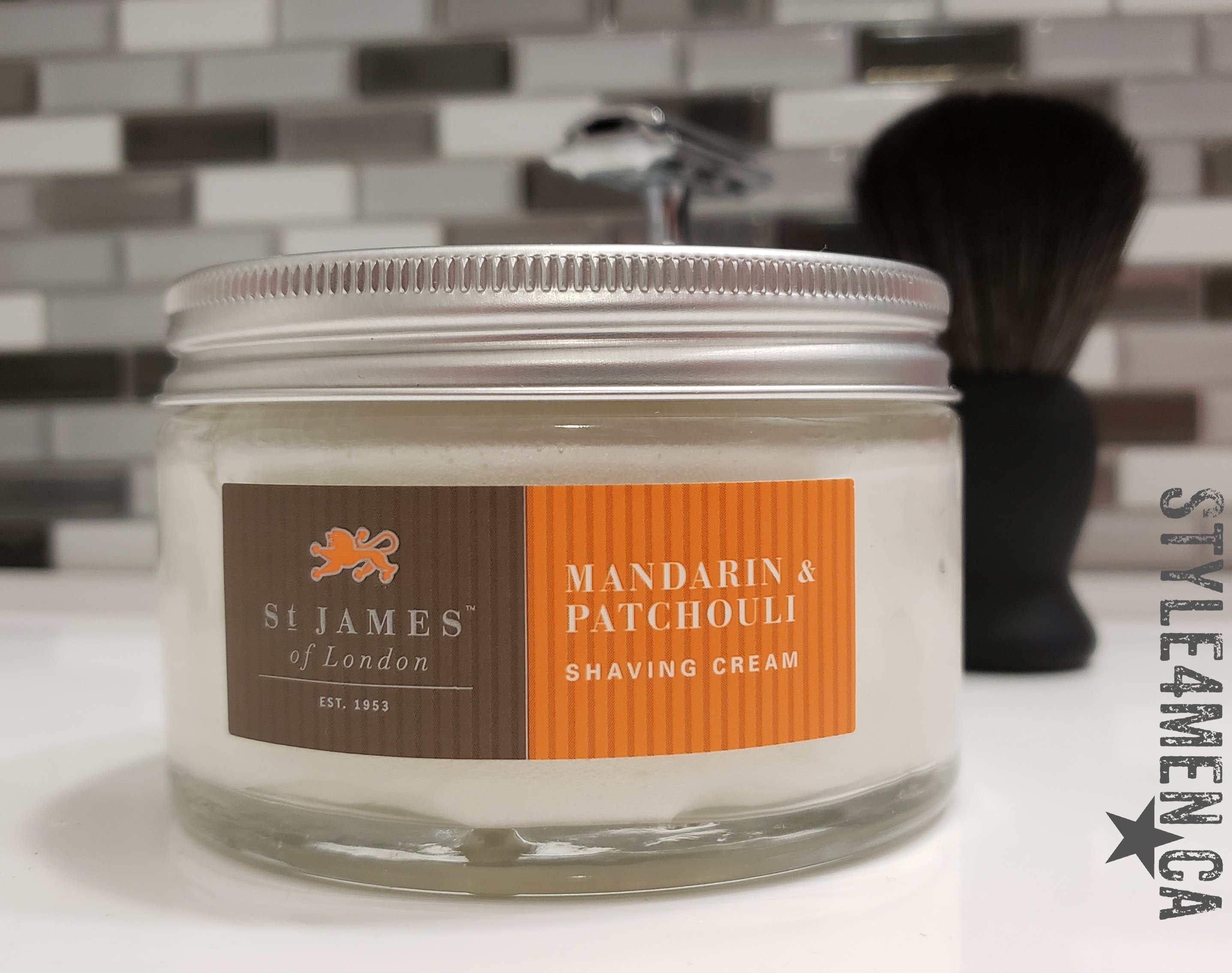 This post is continuing on the fantastic experience we have had using St. James of London products.  It is now up to their shaving cream to get time on the test bench.  For the purpose of this review we are working with the Mandarin & Patchouli scent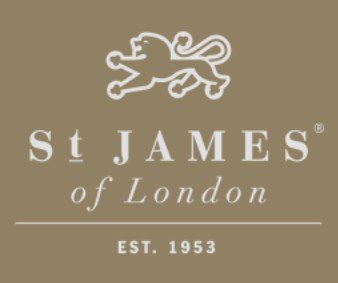 First off and you can see, the packaging is elegantly done and the jar of cream is housed in a stylish box.  What we found inside continued on this path of perfection.  The jar itself is glass with a metal lid.  The lid is lined protecting the contents by being air-tight.  It's not like cream ages, but the more it is exposed to air the harder it will get over time.
As for the cream found in this jar, well…!  It is entirely worthy of the glowing reviews I have published thus far on products coming out of the St. James lab.  Cream is accurate, but whipped butter is what I am thinking.  The texture is fresh and smooth while being seriously thick.  The aroma does not disappoint and is true to my earlier exploration with the cologne.  Obviously, the fragrance potency is proportional to a shaving cream. This is not an after shave or a cologne.  But you will be enveloped in a pleasant little trance for the duration of the shave.
Coming back to the texture of the cream, there is a generous amount of oil in here.  Don't take that as it being oily or slimy.  Nothing could be further from the truth.  What I observed is that there is more lubrication to be found in this cream than what I have experienced before.  As a general rule, I apply a coat of pre-shave oil before adding the cream or soap.  It is not needed when working with this product.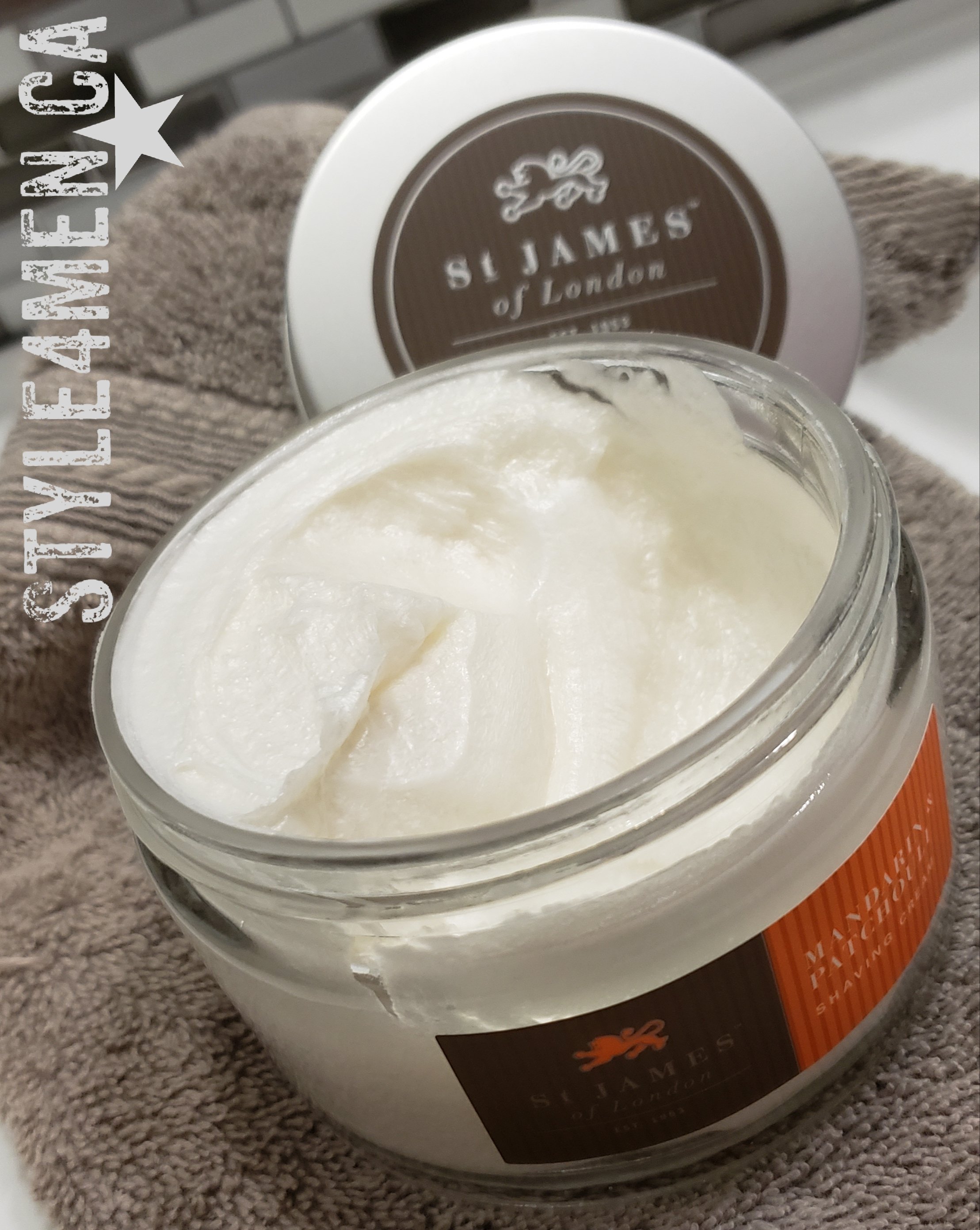 The cream covered incredibly well and only 2 finger scoops were needed to cover my whole mug.  I felt perfectly insulated.  Onto the shave!   The job was to shave off 6 days worth of growth.
The blade just glided on this terrain.  Perfect lubrication!  Zero irritation!  I did wet my fingers to increase the lube here and there as the cream was drying gradually, but not at any accelerate rate. I was just taking my time.  Total comfort!  This cream might even dislodge some of my favorites.
Rinsing the razor between passes I was expecting the cream to be a little resilient to clear out because of its thickness, but no.  As I did not have a St. James aftershave for this test an alternate solution had to be decided upon.  That turned out to be the Suavecito Premium Bergamot. My initial gut impression was that the aromas would complement each other.  I think that they did, but after whipping off the left over cream after the shave, there really wasn't much left of the delicious Mandarin & Patchouli aroma.
In closing, this shave cream turned out to be a total luxurious treat.  I knew it would be something good, but I didn't expect it to be this nice. Superior insulation and lubrication are the takeaway!