YAQI SHAVING's Katana – Single Blade Safety Razor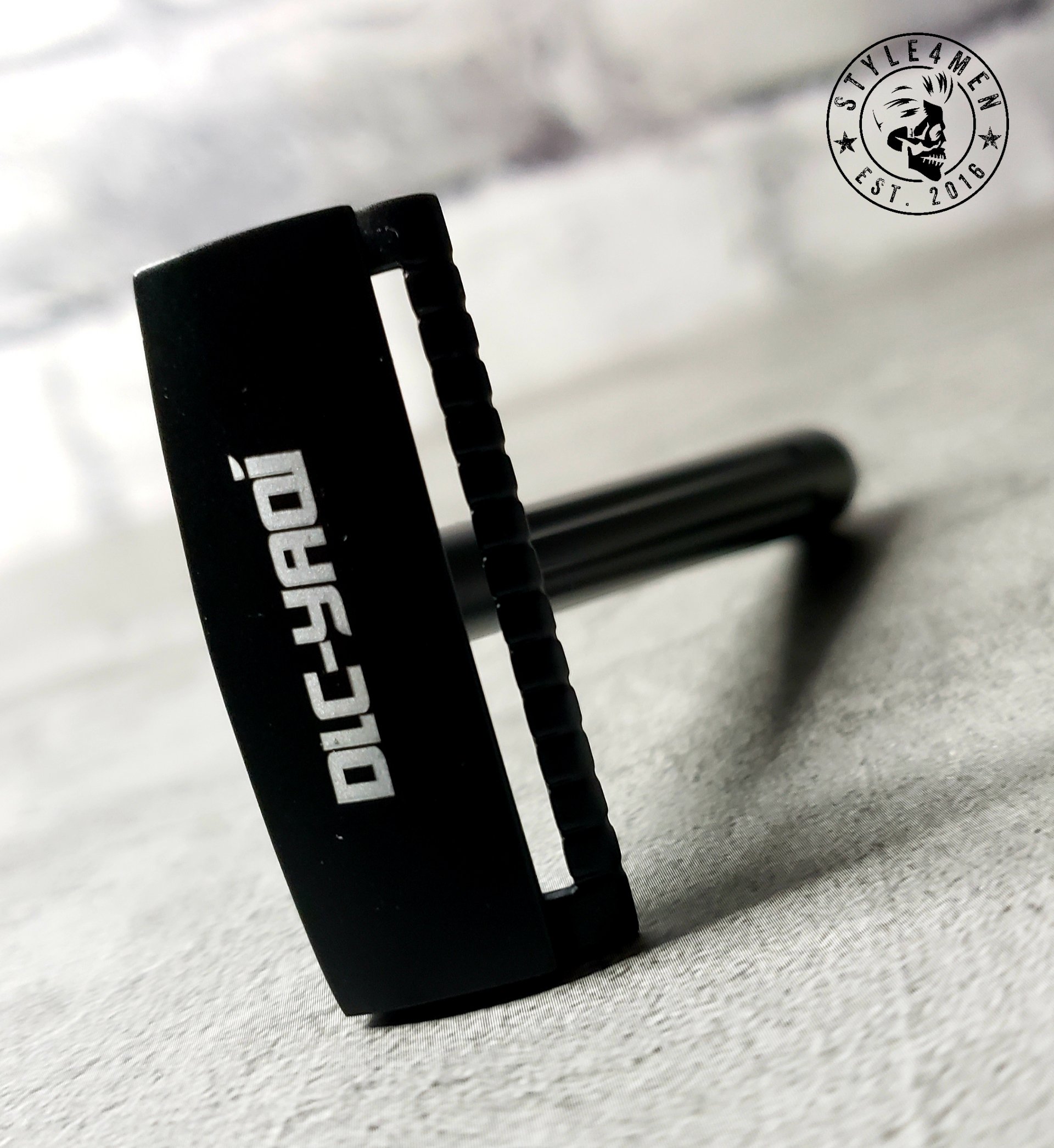 After having followed The Wet Shaving Shaving C0 (previously named YAQI SHAVING) for over a year I finally took advantage of one of their sales and purchased the Katana along with a bonus Melon Head.  Up front there very few folks making old school safety razors.  There are even less companies offering much beyond 1 or 2 options. YAQI SHAVING stands alone in that aspect.  I don't recall ever going through a catalogue with so many razors; straight razor, double edge safety razors and single blade razors. The offering doesn't ends there. You can also find different types of handles and heads to concoct that perfect razor for yourself.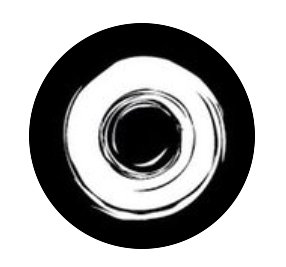 The other enormous differentiator is that YAQI razors are affordable ($24 before Christmas) !  We are not talking about razors that are only accessible to the 1%.  These tools are for the 99% of us with most options being well under $50.  At first, I was a little hesitant because YAQI is in Australia and I figured that shipping costs and delays would make the whole experience impractical.  Well, the shipping cost for the razor was $10 and took just under 4 weeks to cross the Pacific Ocean.
Based on some of the ridiculous shipping prices ($25 US) I have been presented with for shipping a 100 gr pomade jar from the US to Canada with delays roughly in the same ball park, I am positively blown away by the whole shopping experience with YAQI.
Let's get into it!  The Katana is a sexy bitch!  All black with beautiful slim lines! This is a single blade razor.  In order words, it takes a double edge blade split in half.  This is something important to mention as not all single blade razors take this more commonly available blade type.  The better known single blade razors on the market take the "injector" blades which are a tad longer and considerably more expensive.
Like any sexy bitch, the Katana has an edgier side.  That edgier side is a more pronounced blade exposure along with a wider gap with the head base.  In other words; more cutting capabilities.  If you have been shaving like it's 1918 for a while, this will not phase you.  But if you are new to traditional wet shaving, this might not be you're the best starter option to introduce you to the art of shaving and replace your Gillette Mach 5.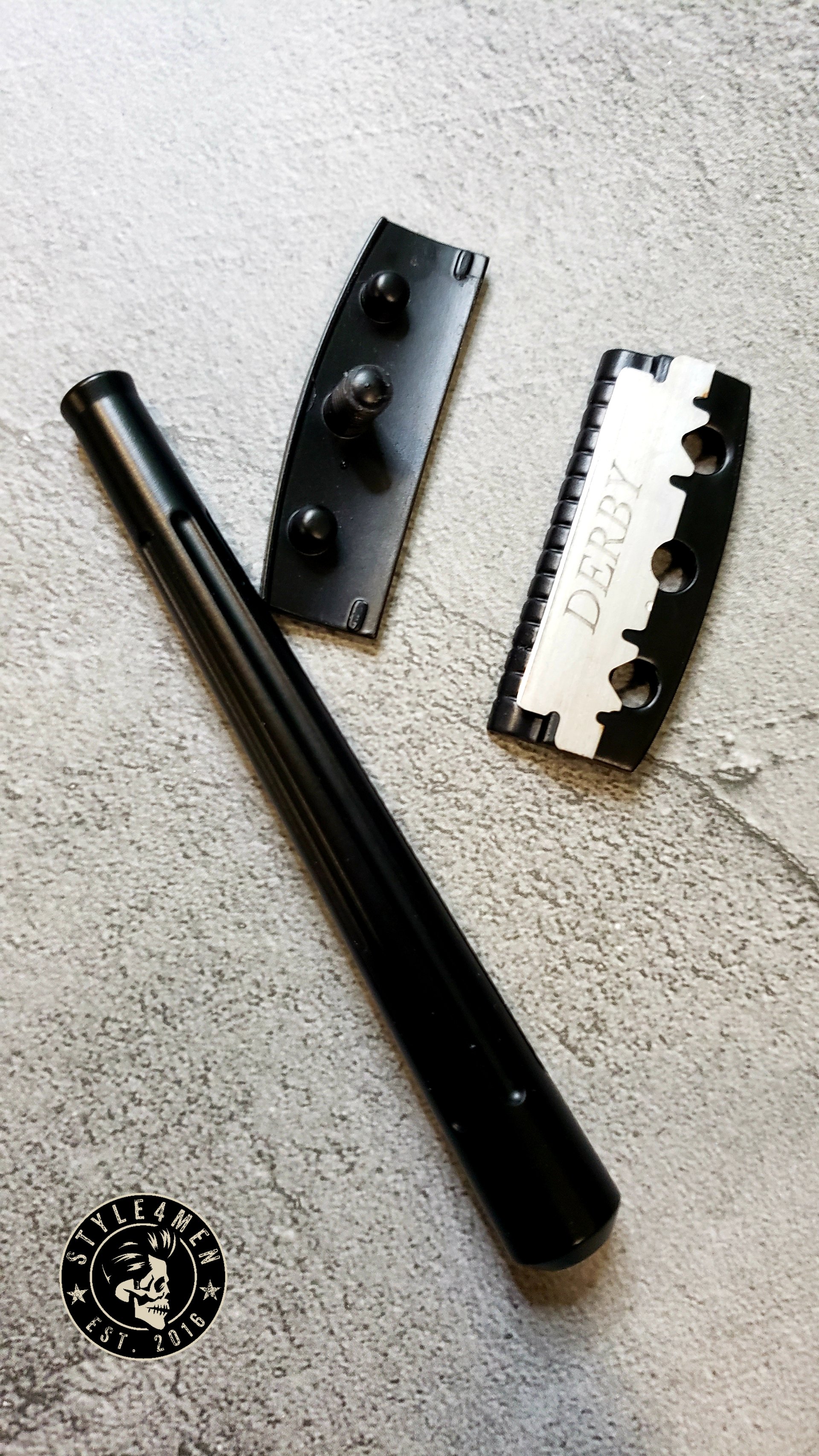 The blade exposure and wider gap simply means that you have more mowing power.  It also means that it is important that you know what you're doing.  A saw is not a dangerous tool, but left in the hands of an ill prepared operator things could go wrong. The same applies here!
What I liked
The razor itself is gorgeous and the craftsmanship is splendid.  The matt black paint is perfectly done and the whole thing looks elegant and very durable.  It is also a rather heavy piece. My scientific kitchen scale clocks it at 75 gr.  Considering how slender it looks, I was expecting it to weigh less. Generally speaking, a heavier razor is desirable as you want the weight of the razor to exercise pressure against your mug as opposed to applying pressure manually which could be uneven and lead to unpleasantries.
The other big bonus is that this razor also came with a free melon head which is a common double edge blade head.  So it's like getting two razors for the price of one.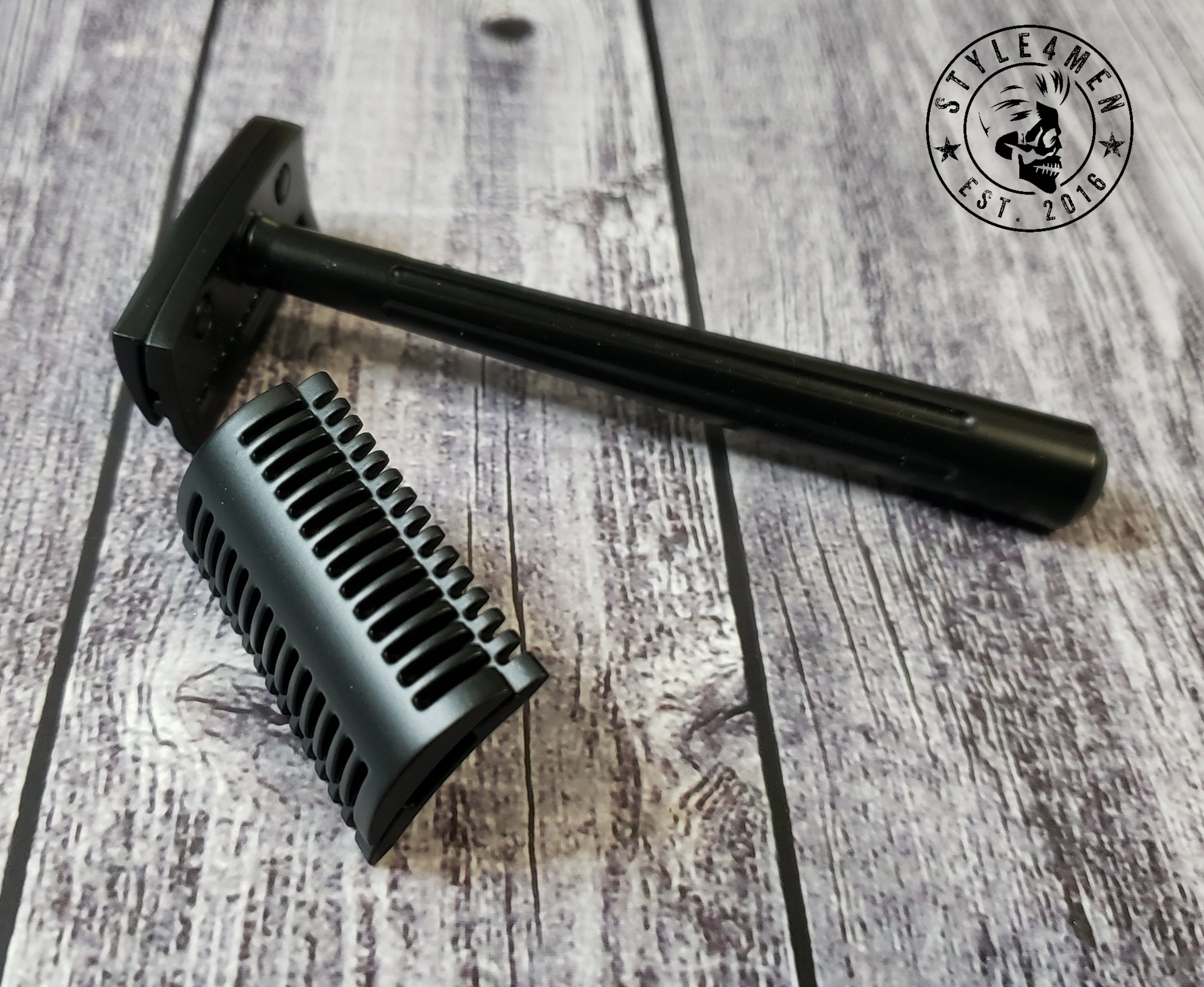 How did it do?
Because of the more pronounced cutting face, I prepped my mug with both a good quality shave oil along with a thick shaving cream in order to maximize both the lube and the insulation. These days I am sporting a beard so I am only shaving my cheeks and lower neck area. It took a moment to appreciate the cutting angle and I then went to work.
This is an incredibly efficient razor.  Forget about going over the same area multiple times.  One pass and things are smooth.  My shaving time was very short.  No cuts, no nicks!  The razor also rinses very well between passes.  A touch of warm water and the shaving residue is removed.
An important observation to make is that my skin feels nice and smooth.  Since I only had to pass once over an area there is also less or a lesser risk of irritation.  Sensitive skins take note! I have sensitive skin and a rather coarse beard so this this type of shaving options speaks to me.
In many respects this offers the same quality of shave as a straight razor without the extra challenge.  Thus the classification as a "safety razor".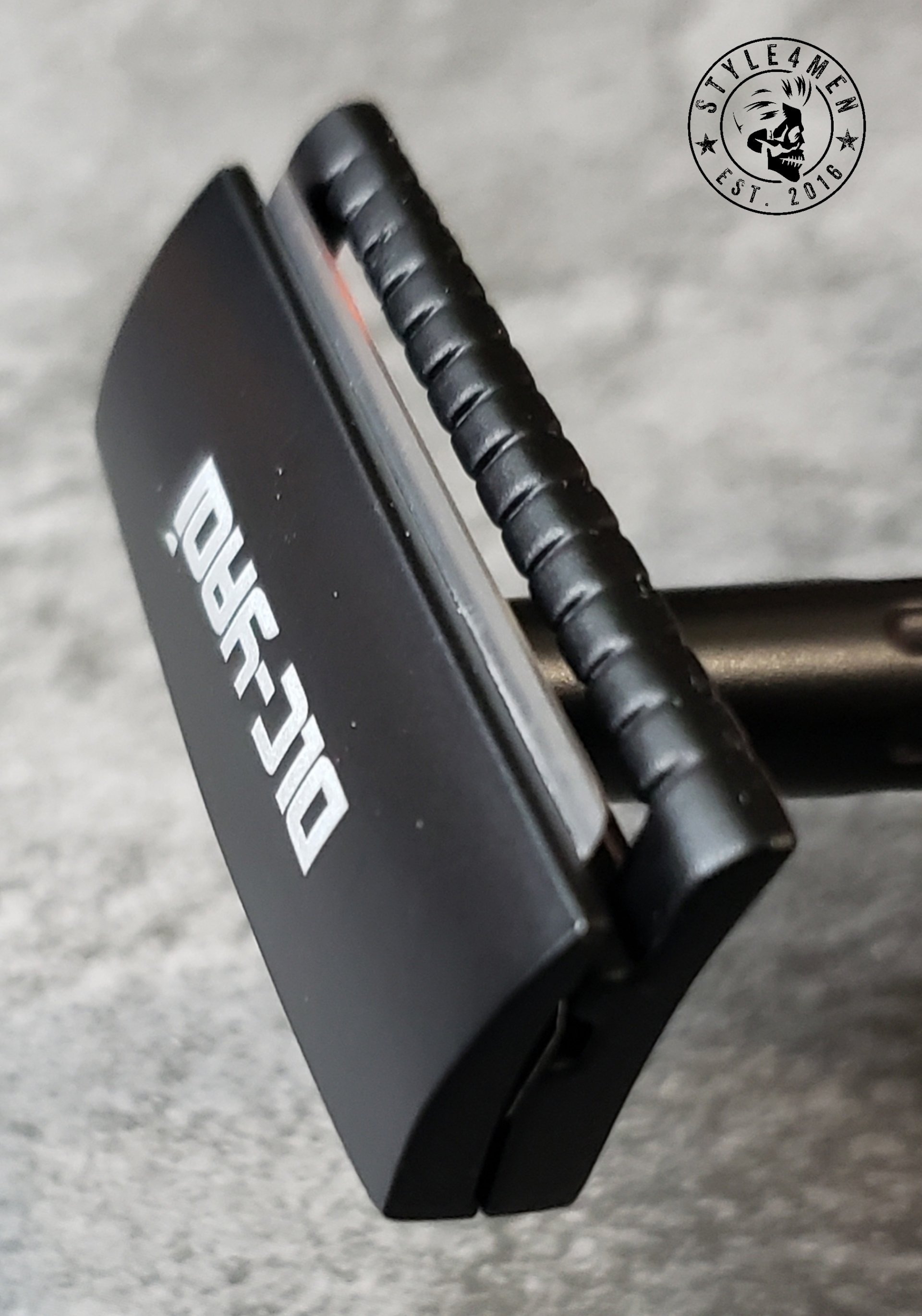 Summing thing up
The Katana is a beautiful piece of shaving hardware with refined finishing at a price point rarely seen.  The single blade shave is surprisingly smooth and efficient reducing your shave time as well as the overall irritation to your skin. This said, work your way up to this sexy gal. In short, I am totally impressed by this razor and can't wait to continue exploring their catalogue!  Up next, the melon head.