ZIRH Pre-Shave Oil and Aloe Vera Shaving Cream – Yes ZIRH!
For the longest time I have wanted to try the ZIRH brand.  Years ago, I remember seeing it in the fancy isle at Shoppers Drug Mart but in the past years it has entirely disappeared from the shelves in Canada.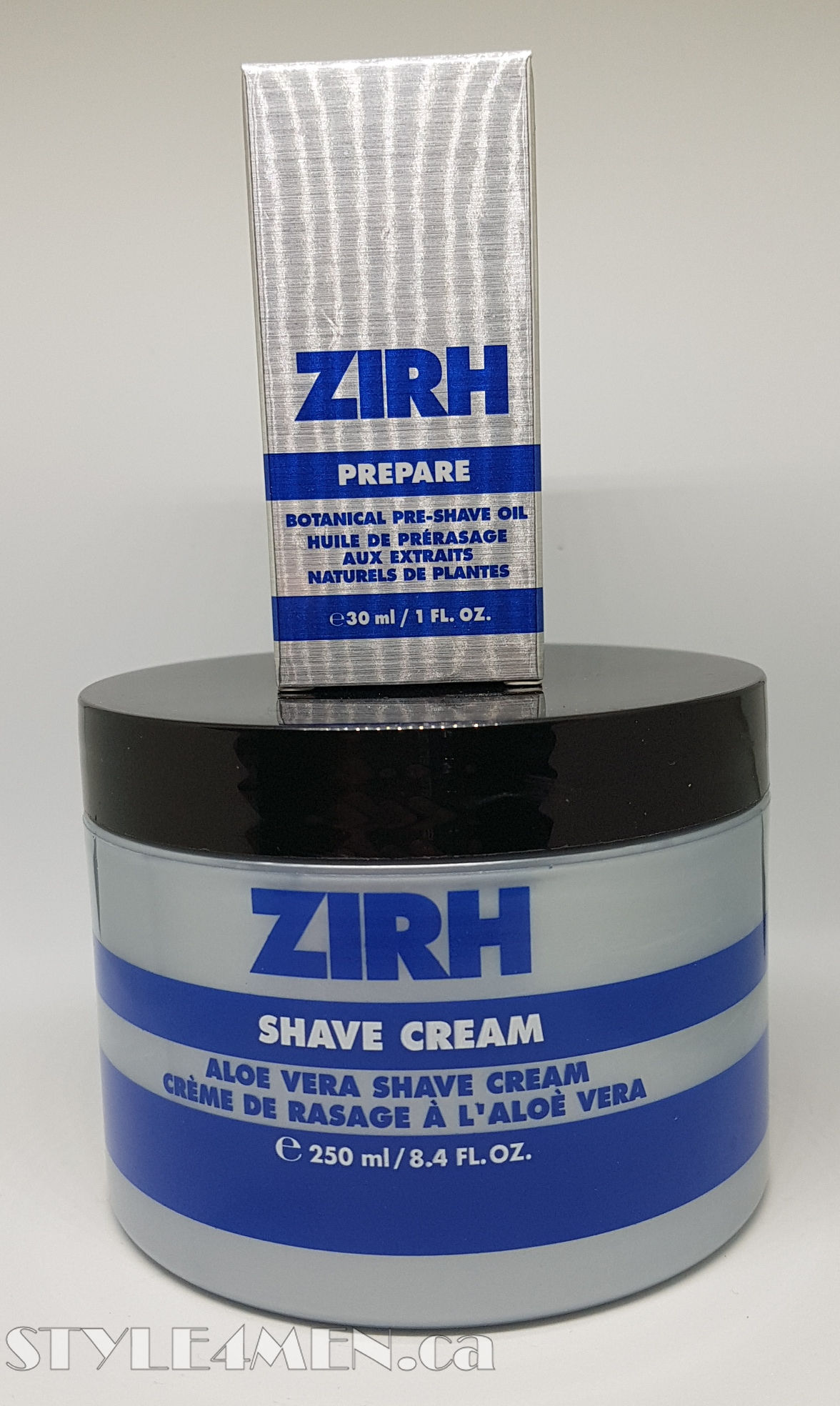 Of course, it can be found on-line, but I was appalled by the shipping costs to Canada.  On average, the fee was $15-$20 US dollars for shipping alone.  The products themselves were almost reasonable specially when on sale, but still there was the road block between the on-line store and my face.  I wrote to ZIRH to inquire where their products could be purchased in Canada and if they had a Canadian on-line component.  Sadly, I did not hear back from them.  Considering how well other firms have implemented their on-line customer service, I find that not getting a response is somewhat unheard of in this day and age.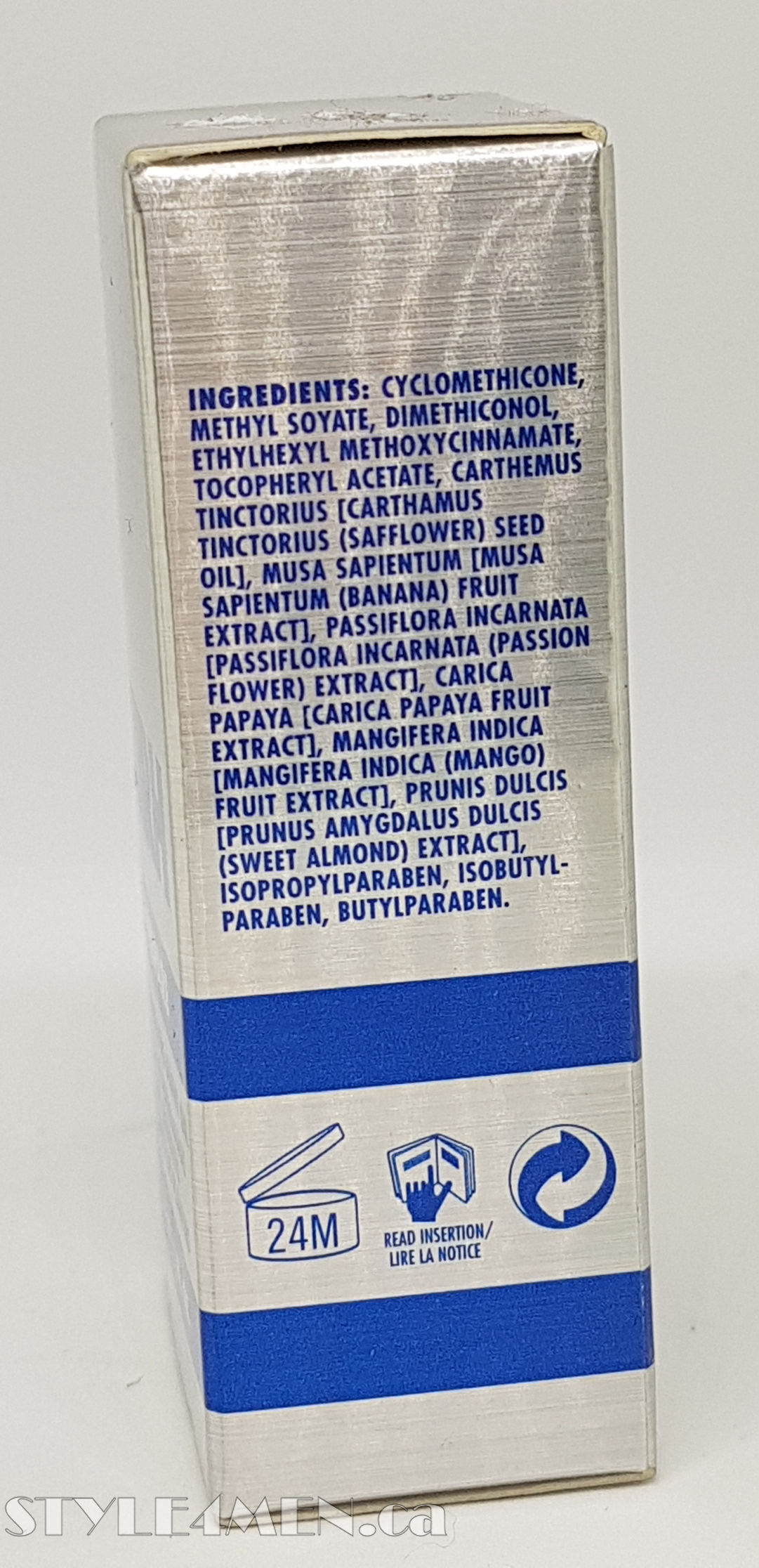 All of that being said, I was in my local Winner's the other day and took a peak in the beauty care section.  What did I find? – A small bottle of the ZIRH pre-shave oil and a nice tub of their shave cream.  Price wise, I was totally pleased.  The pre-shave was under $5 and the shaving cream was $7.99.  That is totally more affordable than the $25 US dollars + $15 US of Shipping at ZIHR.com for the shaving cream alone.
Perhaps a little note about stock at Winner's.  Based on my visiting different Winner's in my region, I realized that all Winner's get roughly the same stock.  I mention this because if I was able to find some ZIRH products in Gatineau-Ottawa, that most likely means that they can be found in other outlet at the moment.  As you know, Winner's does not hold a constant or regular inventory, so you might want to visit your local shop soon.
The sizing of the packages is proportionate to the usage you will make of the given product.  Often enough, companies simply have one standard bottle or jar for all of their offering.  Here ZIRH clearly has made an effort to package each products in a container that is proportionate to the amount you will need.  You won't need a tub of pre-shave oil and the bottle is appropriately small.  The shaving cream on the other hand is in a much larger jar because you will use considerably more of that product in your shave routine.  Maybe that's just a simple detail, but it makes sense and will save space in your cupboards.
All this to say that I will finally be able to try these products out and post a review.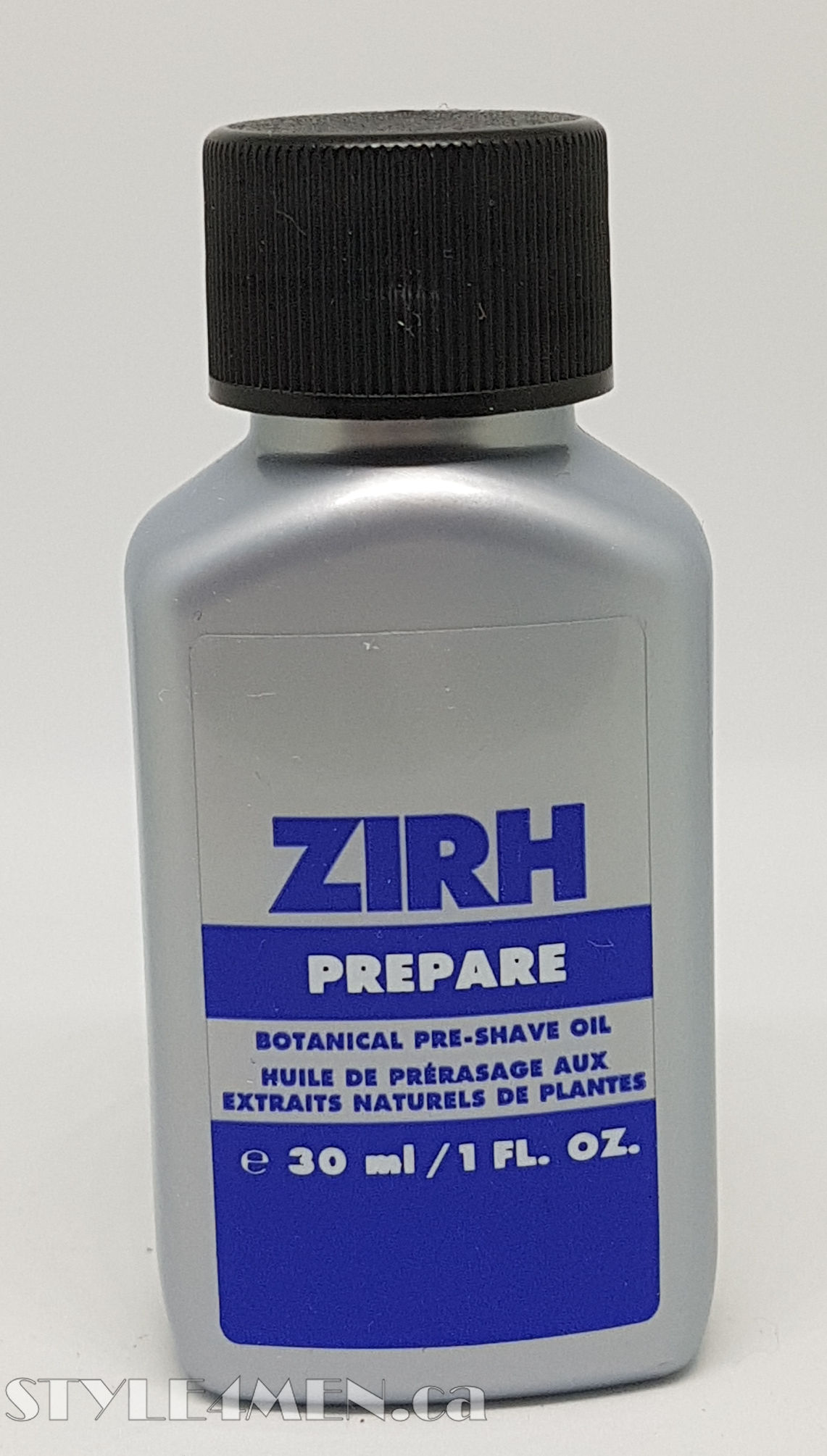 TEST STAGE:
State: Out of the shower
Razor: Merkur 180
Blade: Gillette's ProGlide Fusion /

Treet

Pre-Shave: ZIRH Pre-shave Oil
Shaving Cream: ZIRH Aloe Shaving Cream
After-Shave: L'Oréal Sensitive Skin
This morning's shave was with the ZIRH pre-shave oil and the ZIRH shaving cream.
Starting off with the pre-shave and looking at the ingredient list, this is a more complex composition than just straight oil.  Upon opening the bottle, I brought it to my nose to see if there was a scent: next to no nothing.  It barely smelt of oil at all.  Moving onto the application, I took a drop about the size of a dime. An incredibly small amount of the product is needed.  I used maybe 2 dots the size of a dime each to cover my whole mug.
Pre-shave products can offer the following perks:
Prepare the skin by stimulating it to raise the hair (Proraso white does that very well)
Soften the beard hair
Lubricate the skin
Act as a first coat of insulant to trap the moisture
The ZIRH pre-shave oil did a nice job of lubricating the skin as well as doing the first step in insulating the moisture from my shower.  I am usually not a big fan of oil on my skin, but this product manages to get the best properties of oil without having that slimy and sticky feeling.  In simple term, it is a very light oil.
Something else that is important to mention when using a pre-shave, either oil or cream, these products are meant to offer a higher degree of lubrication than what the shaving cream does.  What that means is that it might make your skin so slippery that the shaving cream might not stick so well to your mug.  To avoid that, use products of the same brand that are meant to work together.  The last time I did such a mix was with the Proraso white pre-shave and the Pinaud-Clubman shaving foam.  The pre-shave was so slippery that the cream barely held on my shave long enough for the shave.  But using the Proraso pre-shave and shaving cream works like a charm!  the same was true of the ZIRH products.
Onto the shaving cream!  First off, the cream looks beautiful.  It is thick, fluffy and shiny.  Basically everything you could want.  The fluffiness appearance was maybe a little deceiving as it was in fact thicker than I first assumed.  It was so thick in fact that it almost reminded me of old-school products like the shaving cream from KIEHL'S.  Up to some point it also smelt a little like hand cream.  But an extremely mild scent.  We could easily state: un-scented!
So my mug is now sporting both the oil and the cream with a Treet blade loaded razor!  Here we go!  Yeah baby!  This is smooth.  The blade glided with ease and gave a beautiful shave.  I would say that it was also a fairly quick shave.  The beard hair was slightly soften by the oil and was easy to trim.  Even though allot of product was being collected by the razor it rinsed out with minimal effort.  Just hot water.  In those few spots where I had to do two passes, there was still enough lube for the razor to glide without irritation.  Often I add a touch of water to reactivate the lubrication agents in the creams, in this case it wasn't necessary.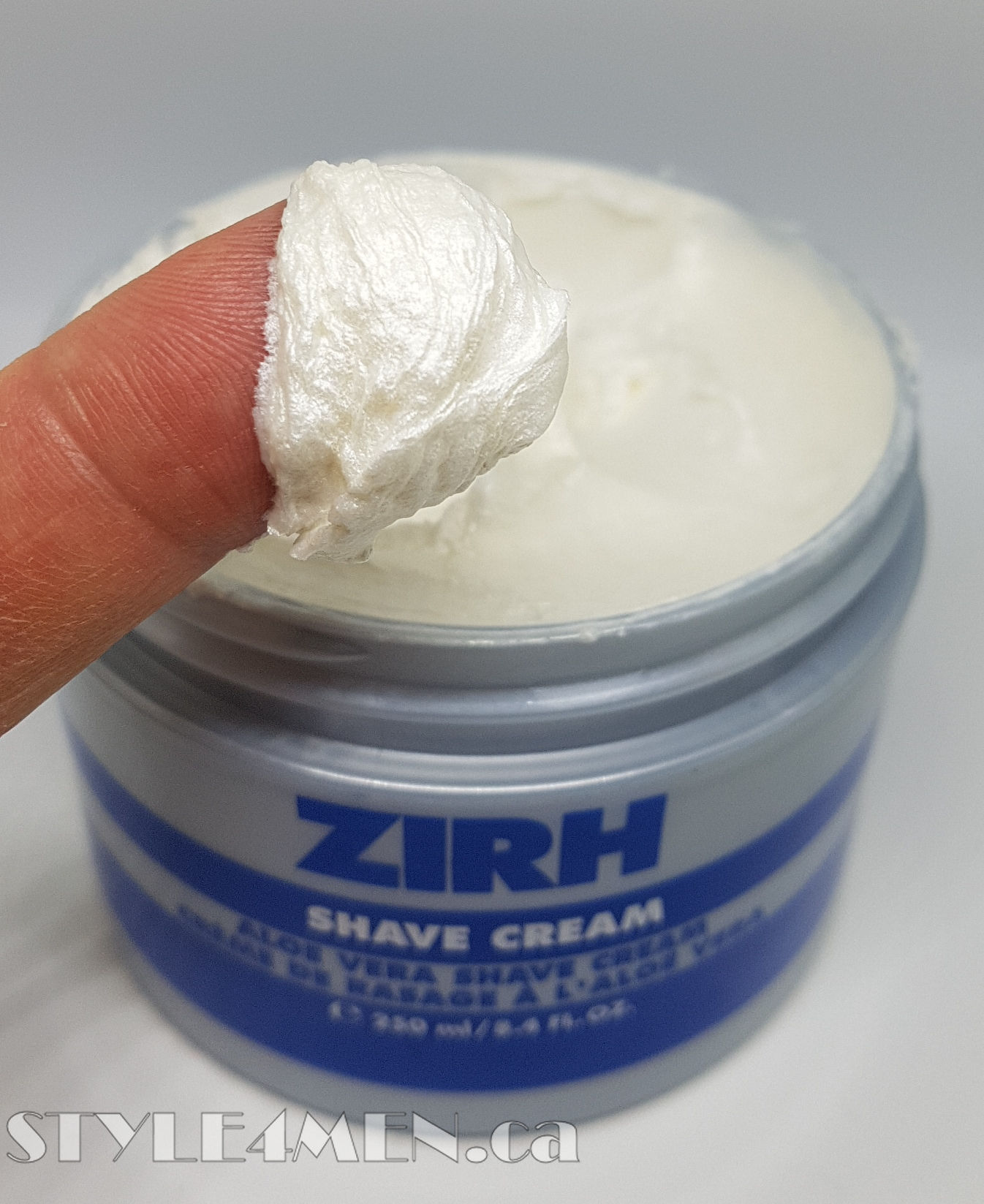 As stated in the "test stage",  I used a Gillette razor for the first test and then a safety razor for the second test.  The Gillette ProGlide was a fine option, but I actually had a more pleasant shave with my Merkur loaded with a Treet blade.
I am pleased to report that these products worked well together and more importantly, worked well on my face.  I had no irritation, reaction or redness.  I want to assume that this is due to the dominating aloe vera, which is known for it's wound healing and anti-inflammatory properties.
Rinsing the left over off my face was straight forward.  To my surprise, I did not have a remnant oily feeling which usually happens when using a pre-shave oil.  This one was easy to get ride of.
Since I was not able to find a ZIRH after shave at Winner's, I used the L'Oréal sensitive skin which is one of the most neutral after-shaves in my inventory.  This after-shave worked well with the ZIRH products and there was no discomfort or side-effects.
Some 4 hours after the shave my skin still felt comfortable and I could barely tell that an oil was used in the process.  Compared to the Groom and Original Shaving Co. oils, this option is more to my liking since this oil has the least amount of staying power.  Enough to offer total lubrication for the shave but not so potent as to stay with you for the rest of the day.
In summary, these products did an impressive job together.  If you are in the US, with free shipping and recurrent sales on ZIRH.COM these products are totally affordable.  In Canada, it's a bit of a different story, the shipping costs and current exchange rates working against us.  We can only hope that ZIRH opens a ZIRH.CA site with free Canadian shipping…!
As a side note, I also tried their ZIRH Classic fragrance which I got from Fragrancenet.com for a decent price.  The fragrance is clean, fresh, and manly.  It is not a wildly new and original scent – think elegant and timeless!  Fragrancenet.com also offers a good range of ZIRH products.   The products prices are amazing. but shipping is fairly pricey and delivery will take at least 2 weeks.  Nevertheless, it is a perfectly honest option.
Use this link to shop for these products: