The impressively natural MALECHEMY shave suite
This morning I had a few treats to test.  The shaving suite by the folks at Cocoon Apothecary.  Cocoon Apothecary is Canadian company out of Kitchener in Ontario.  As you can imagine, I am totally psyched to be trying out a Canadian product set.  Under the Cocoon Apothecary branding you will find an impressive line of hair and skin products.  Obviously, we are looking at this from the "guys" perspective and Cocoon Apothecary has thought of that and launched a brand just for us; MALECHEMY.   A fun word concatenation of "male" and "chemistry".
A big shout out goes to Helena at Cocoon Apothecary for her support of Style4men.ca.  Thank you for trusting us for this review.
Under the MALECHEMY branding you will find a full grooming care line as well as practical grouping of key products in packages.
The 3 products we will be covering today are as follow:
Shave Gel
After shave
After shave balm/moisturizer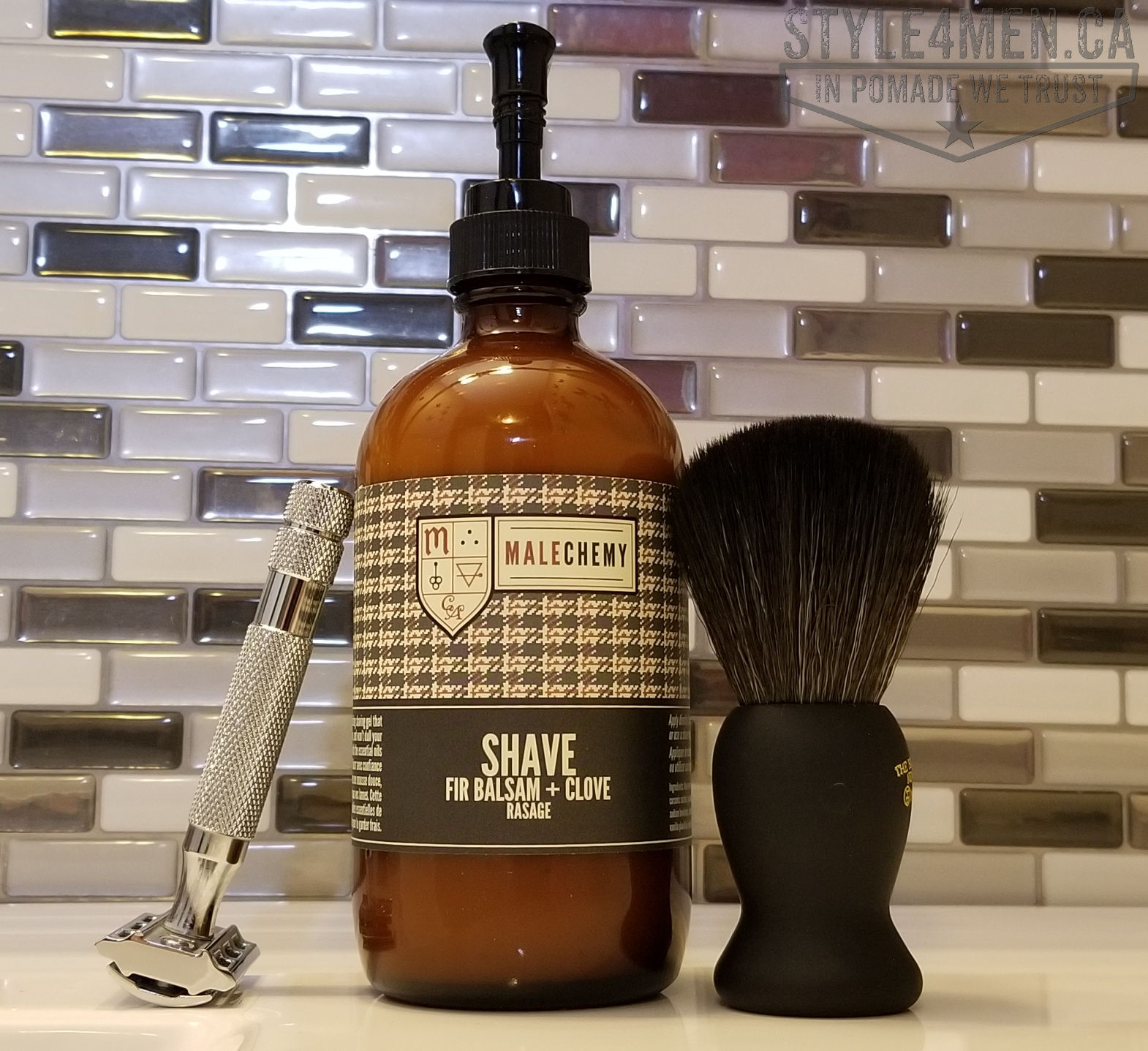 Before getting into the products themselves, I would like to comment on the presentation and packaging of the MALECHEMY suite.  For my taste, it's original and tastefully done.  There is a touch of elegance without being pompous.  I like that these products are clearly geared to MEN without any further objectives.  Every man will be able to recognize himself in how this product line is marketed.  All the bottles are brown which is both timeless and simple.  If you are into the whole artisanal-apothecary thing, this will also reach you as it's very old-school.  It reaches me on all levels and the cool chemistry shield along with the plaid background just gives it further appeal.
These bottles are glass which gives the product some weight.  Aside from just being the right way of packaging liquids, glass is 100% recyclable.  Thank you MALECHEMY for going that extra step.
Let's jump right into it.  Coming out of the morning shower and onto the shave.  The "SHAVE" bottle is a big boy at 250 ml.  You certainly won't feel like you are being jipped!  At first I wasn't all too clear on what I would be getting out of this bottle.  Because of the pump, I was thinking that a gel would make sense.  What came out was somewhere between a liquid and a cream.  I went ahead and applied it to my mug.  I didn't bother with a brush.  The cream stuck well.  I worked it in a bit until I felt sufficiently covered.  Note that this will not cover like a foam.  If anything it covers more like shaving soap, but since it is a cream the insulation factor is seriously more noticeable.  I will also mention that the cream feel pretty nice on the skin.  Amount wise I used about the size of Loonie.  Shaving cream is not where you want to skimp.
The first thing you will notice when using this product, it the scent.  It is strong enough to give itself away but not so strong as to stay with you after the after the shave.  To my nose, it was like fresh pine trees with a hint of sweetness like cinnamon maybe.  A very "Canadian" scent and I loved it.
Upon making contact with the blade, I was somewhat stun at how smooth the experience was.  In fact, the glide qualities of this cream are impressive.  I will venture that the glide is among some of the best I have experienced to date.  It was also no trouble to rinse the razor between passes.  The product has some staying power and doing another pass where necessary remains smooth.   In some cases I need to do a third pass and by adding a slight touch of water it was enough to restore a perfectly slippery surface.
I was impressed at how comfortable of a shave I had.  No nicks or cuts or redness.  Just a smooth experience.  You might notice that when working with good quality products, your shave is quicker and all around smoother as well.  Can you tell, I liked it?!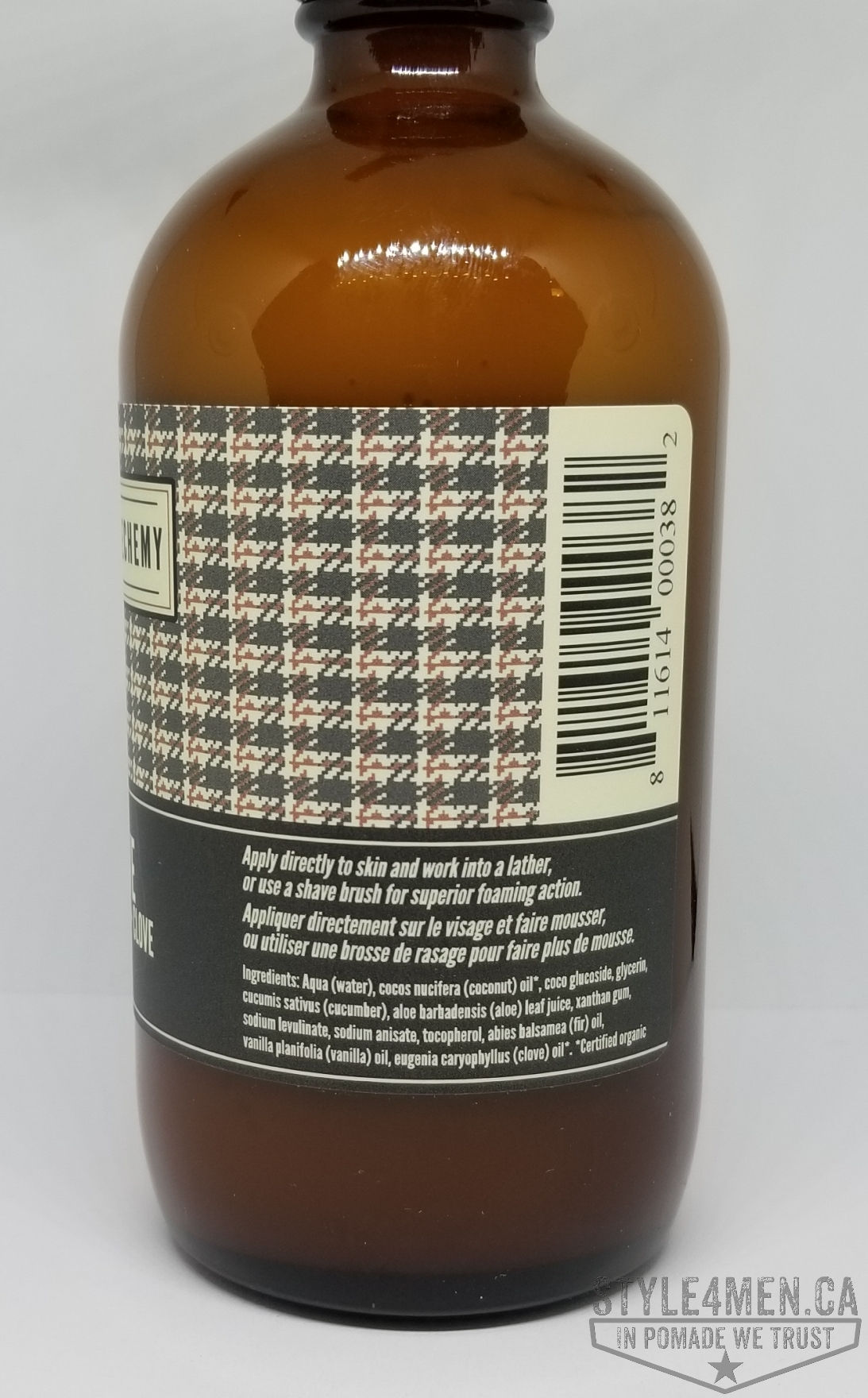 Rinsing my mug with a warm wet cloth to remove the leftover cream was a breeze.  Time for the aftershave!  Now this aftershave is packaged in the artisan's bottle of choice and I was expecting it to be an alcohol based product, but no! Tea three, witch hazel and aloe vera are the first 3 players in this game.  Alcohol didn't make it to the playoffs.  The remaining ingredients are a number of natural oils.  In fact, the product identifies itself as being "Certified Organic".  Cool!  So what does that feel like on your face – pretty nice man!  Forget about that initial alcohol bite.  For the hard liners, worry not, as there is still a slight refreshing kick coming from the tea three.  If I were to compare it to other products, it was closer to a toner than a typical aftershave.  The cleaning element is what was most distinctive at first, but without applying anything else, the soothing effect of the witch hazel made itself felt.  The touch of oils in the concoction come and seal in the available moisture leaving your mug feeling smooth and making it a very well balanced solution.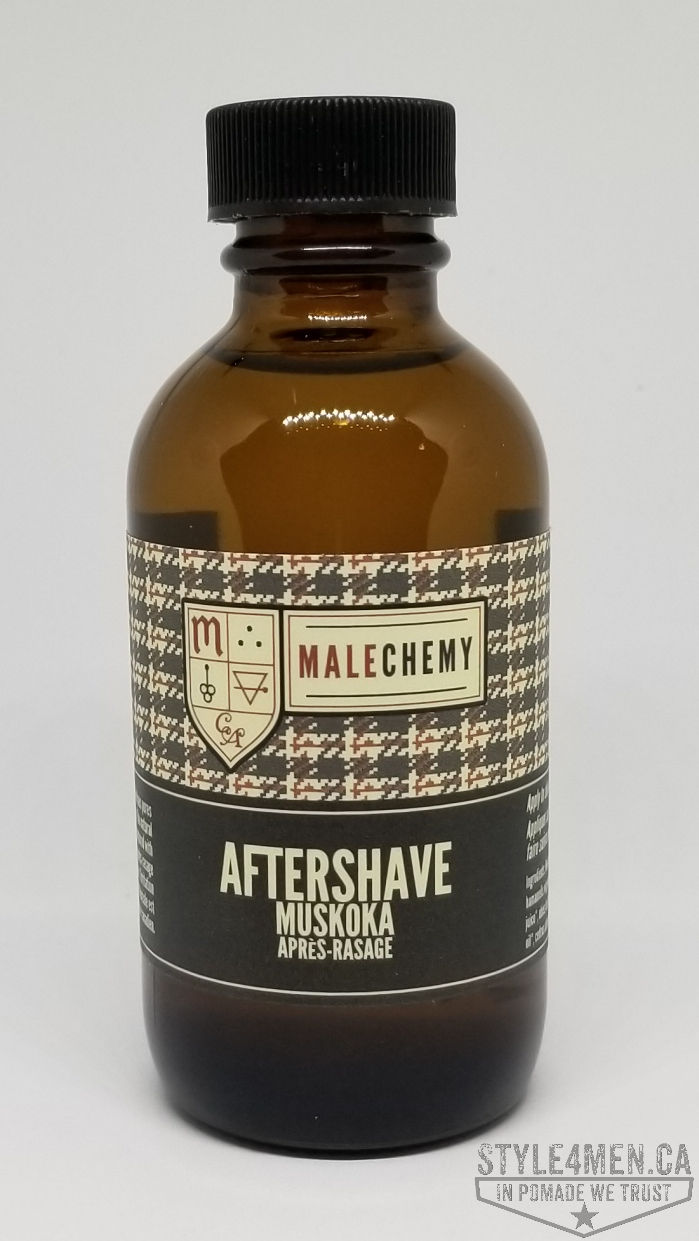 Because of the absence of alcohol and the use of witch hazel, I will classify this aftershave as fitting in the new-school approach.  The old-school being alcohol first with some water and a fragrance.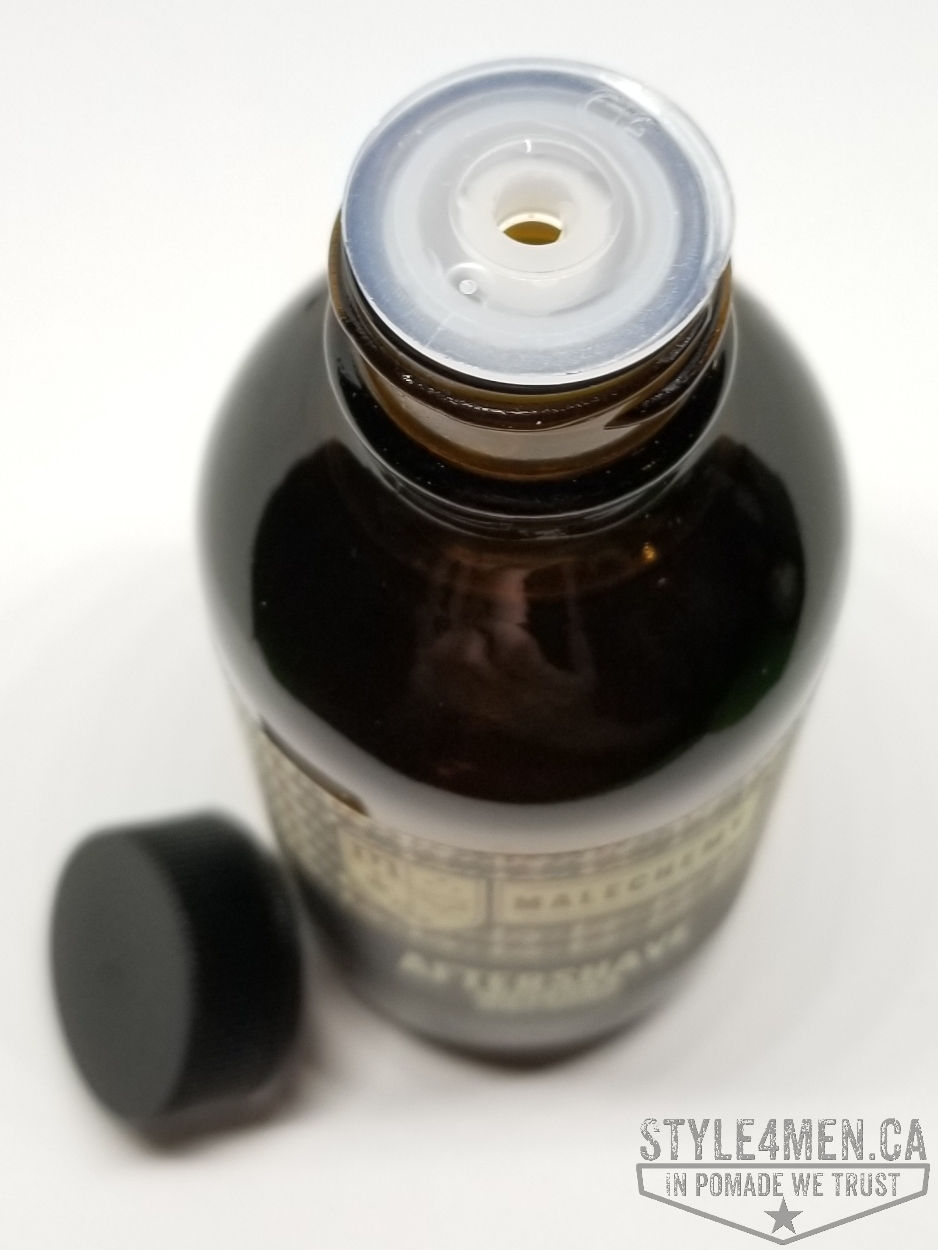 An aftershave also has a fragrant job to take care of and the Muskoka aftershave does not disappoint!  My nose suggests that the same aromas are at play here.  Fresh pine along with a sweet element that could be cinnamon.  Don't think for one second that this will smell like a nasty pine car freshener.  It's a well composed and subtle scent.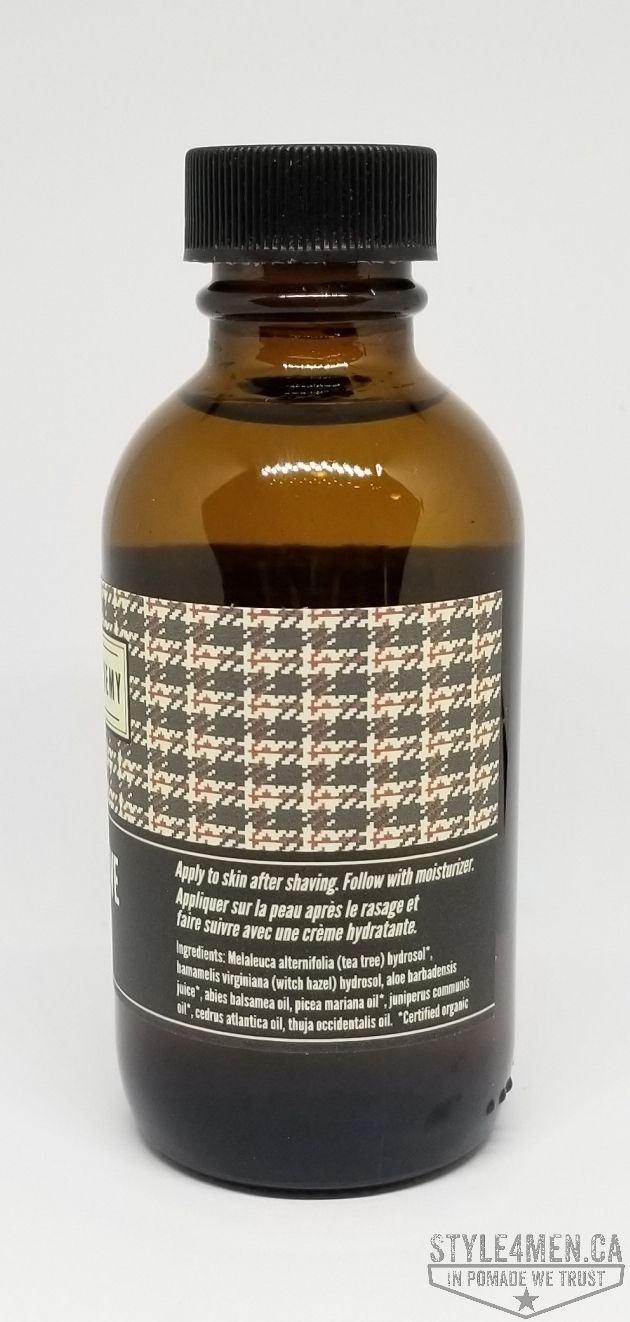 The scent will stay with you about 2 to 3 hours after which point it will only be a memory of that awesome shave you had in the morning. 🙂
TEST STAGE:

With a shave experience that was so smooth, the relevancy of a moisturizer is probably reduced, but Dude you need to take care of that handsome mug of yours!  Otherwise you might look a lot more damaged than you really are.  There are a few good reasons to bother with the moisturizer and I am speaking to myself here as I am the first to skip this step.  Our face is exposed to the element all day, every day!  Showing it some love at least once a day wouldn't be a bad thing.  If you are one to say, "I don't moisturize my face because I don't like that greasy feeling that doesn't go away".  I hear you big time and the stuff from MALECHEMY is not one of those.  I was impressed with the amount of moisture it brought to my face and how nice my skin was feeling.  It's like your skin's pores are opening up to drink that cream.
In closing, I didn't know what to expect from MALECHEMY and I am nothing but impressed with all 3 products.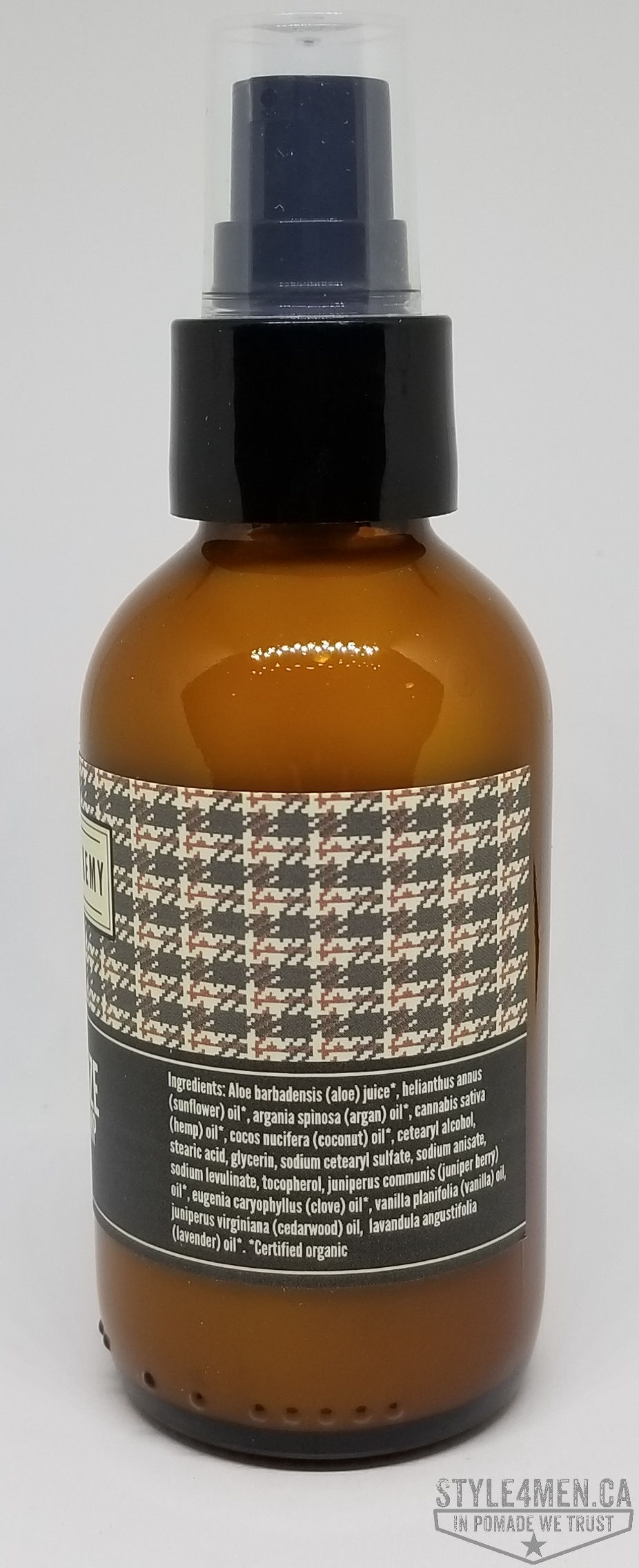 Use these links to shop for these products and others from MALECHEMY: