GILLETTE NACET RAZOR BLADES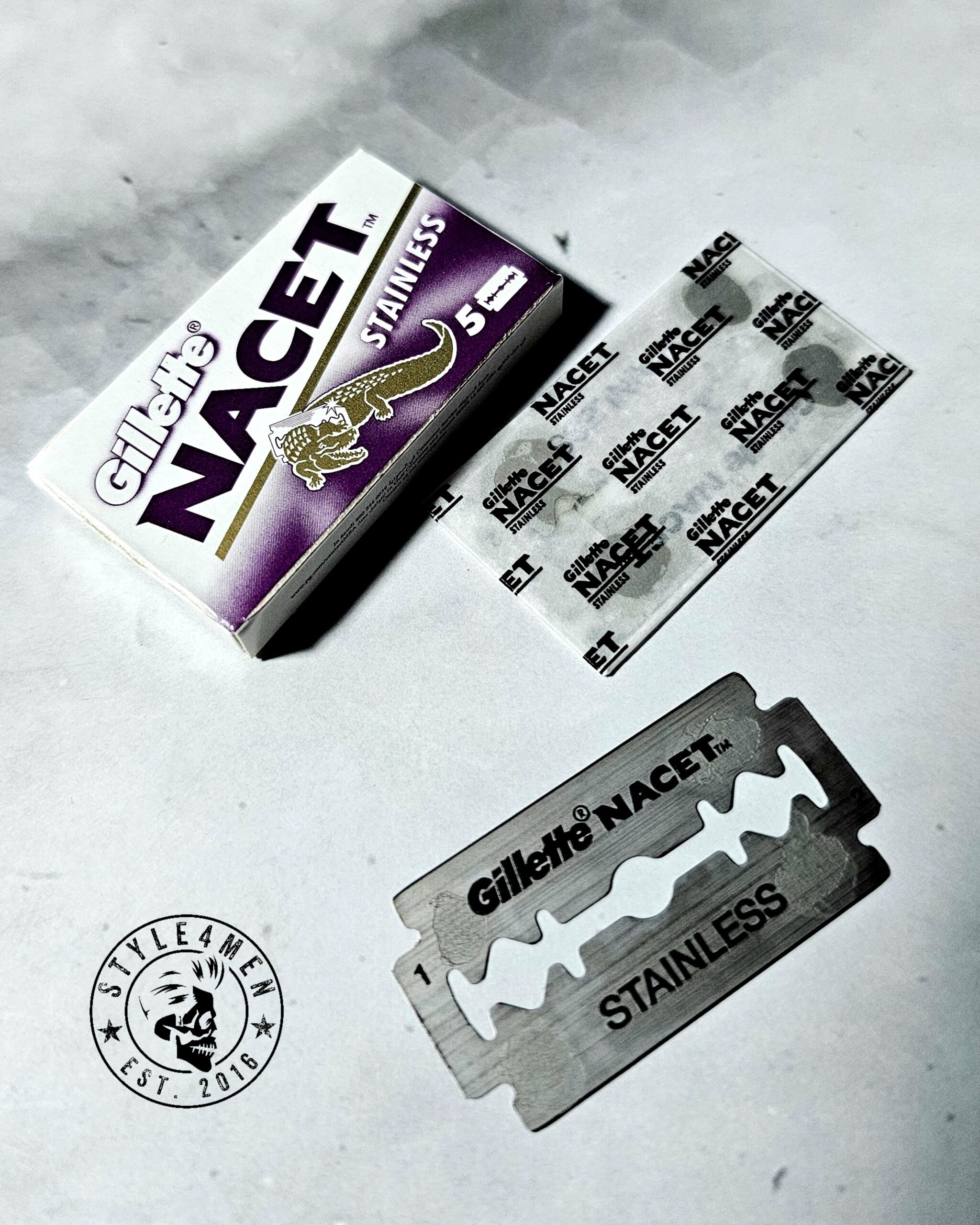 Like many men of my generation, Gillette multi-blade razors where the standard. I believe my first razor was the Gillette ATRA Plus (mid 80's) which was followed by the Sensor in the early 90's. And from there I stuck with Gillette throughout most of their iterations which generally meant adding another blade.
It was a bit before 2016 that I dropped the commercial Shaving approach all together and dove into the classic wet shaving.
There were so many things to learn and be excited about. Different safety razors, shave soaps, aftershaves, brushes, bowls and blades.
IMO it was easier to find a suitable razor than it was to find the right blades. I tried so many blades in those first years, which led me to a few favorites. Initially I really liked the SHARK blades and then moved to the DERBY EXTRA which I found to be a perfect middle of the range option that was also forgiving for my poor technique.
Then there were the blades by TREET which I swore by for almost 3 years. More recently, I have found that sweet spot for my sensitive skin and coarse beard with the SHARP 7am Plus and the EUROMAX CRYO Platinum.
Notice that I never really explored GILLETTE safety razor blades. Considering that GILLETTE essentially made the safety razor the de facto shaving instrument for men, it was rather silly of me to not be exploring some of their double edge blades.
After reading a few reviews, I jumped over to my favorite blade store "RazorBladesClub.com" and ordered a pack of the GILLETTE NACET. I find that the imagery of the crocodile being sliced is rather convincing.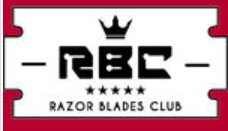 This morning was the first shave with a NACET blade. It's not instant love! I used my trusted Yaqi Ox razor which has perfect angles and a tight grip on the blade and, well I got a nick. The blade being so thin it still had some flex and had trouble cutting through the neck hair. The cheeks being a smoother surface, there was no trouble. So, bottom line at least another test is needed and perhaps in a different razor before I make up my mind on this blade.
ADDENDUM
Shopping for razor blades can appear somewhat overwhelming at first.  If you are new to wet shaving I suggest that you start with a blade discovery pack. Again the Razor Blades Club has you covered. They are affordable and it will give you the opportunity to try a number of options without the commitment of buying a pack of 100 blades.  Once you found that ideal blade, buying a pack of 100 is by far the most economical approach.  From my experience, good double edge blades sell anywhere between $13 to $20 for a 100 pack.  So at most $0.20 a blade. If you are shaving 2-3 times a week that pack will just about cover the year.  This is generally the calculation that most folks see when dropping the plastic cassette razors which end up being considerably more expensive over the course of the year.
This brings us to getting a proper safety razor which because of the wet shaving revival have seriously jumped in price.  That said, I recently noticed that my friends at FENDRIHAN have started offering their own range of safety razors at extremely competitive prices.  Between you and I there is no reason for a safety razor to be $100 or more.  At this point you are paying for the brand or very specific features.

When shopping for a safety razor, the 3 main thing to consider are:
Overall weight:  A heavier razor is good because you won't be tempted to apply more pressure  and possibly nick yourself.
Blade Exposure:  The more blade exposure there is the more aggressive the shave.  You basically need to work your way up to that.
Blade Angle: Generally speaking the head plates holding the blade will be curved somewhat to create the shave angle. Check out my

Safety Razor

reviews to get sense of what is out there.