NO FLUORIDE TOOTHPASTE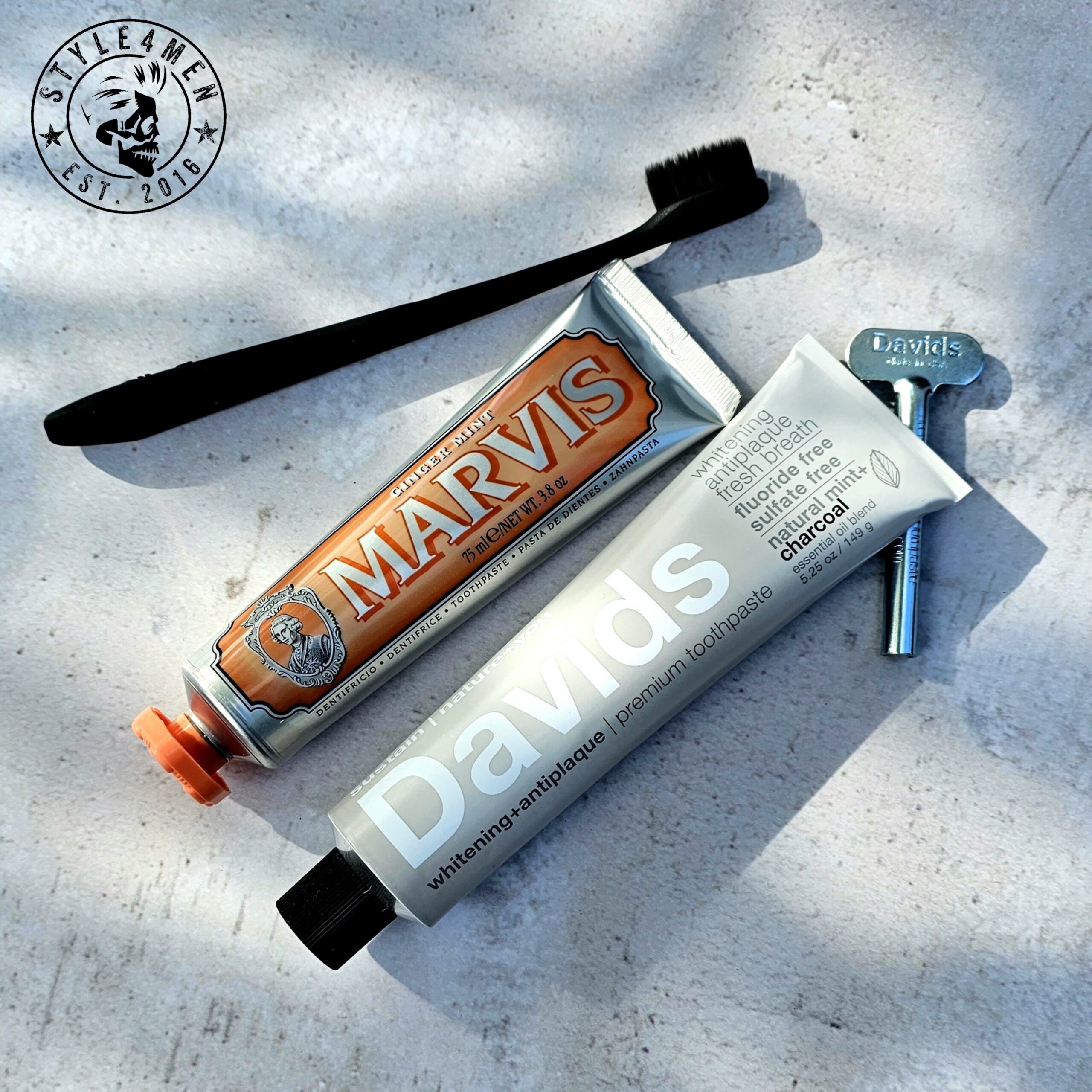 Now that you are aware or have your doubts about fluoride, you are looking for alternatives and are faced with limited options.
Although there are new fluoride free brands appearing regularly, I will focus on MARVIS and DAVIDS.  Both are comparatively marketed and priced.
MARVIS is an Italian brand launched in 1958 that has built its reputation on offering a unique taste experience. For having tried their Amarelli Licorice, Ginger Mint and Cinnamon Mint I will say that they do not disappoint!  IMO MARVIS scores far better than any main street toothpaste out there in this respect.
As for the actual brushing, MARVIS doesn't have nearly the same amount of abrasives as say Crest or Colgate so there is a bit of getting use to that.  I even felt like my teeth weren't as clean as they should be.  You just aren't scrapping off your tooth enamel anymore. Over the span of 2 weeks, I felt that the overall health of my mouth had improved as a result.
In Canada. MARVIS is fairly easy to find in stores and on-line at a reasonable price.  I buy my tubes at my local Italian grocer La Bottega Nicastro for under $10.  Amazon.ca has them for $12 with free shipping.
Shop for MARVIS on AMAZON
DAVIDS is an American brand launched in 2015 who has focused on the "natural" side of things.
I actually had a fair amount of trouble buying some tubes either in store or on-line.  In the end, my only affordable option was through Well.ca who sold the tubes for $12 + $10 of shipping.  Yep, this is where things go downhill.  If a tube of toothpaste is costing me $24, it needs to do more than just clean my teeth.
We'll keep the shipping /cost problem for another post though.
On the presentation and packaging side of things, DAVIDS does a great job.  Tubes also come with an old-school rolling key.  The only reason I was familiar with such a tool is because they are still used in wet-shaving for shaving cream tubes and are a great way to get all of the product out.
Taste wise, I opted for the following 2 flavors:
Strawberry/Watermelon (Sounded like good times to me)
Charcoal/Peppermint
I was expecting the strawberry to be fun and childish and I found it rather serious and fairly bland. The Peppermint was better but still plain.
As far as the brushing is concerned, DAVIDS has more abrasive elements than MARVIS, but is much smoother than Crest or Colgate.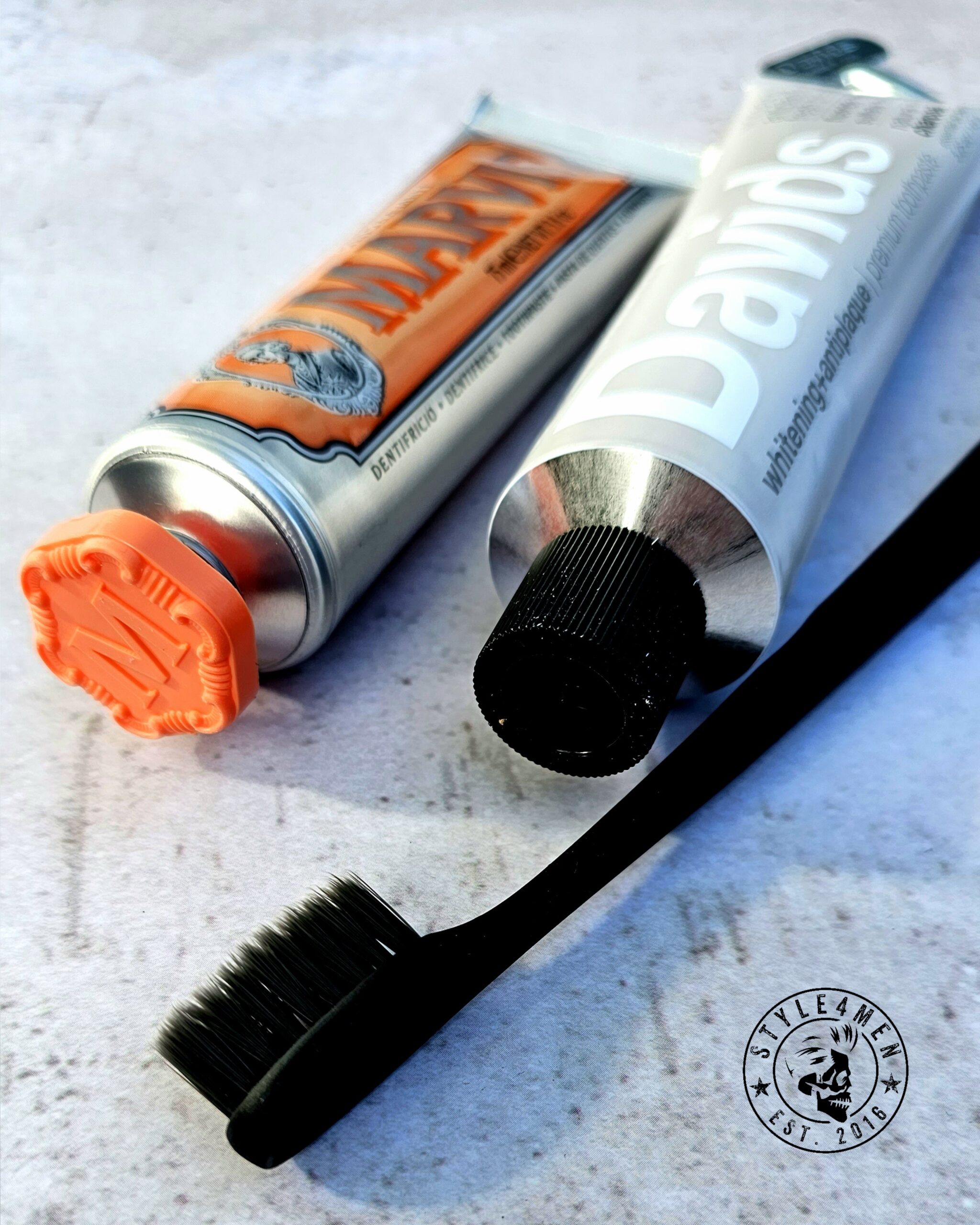 TAKEAWAY:
For flavor, MARVIS is the winner.
For ingredients, DAVIDS has more items listed but they are natural.
On the presentation and packaging side of things, it's tie as they both bring something special.
Price wise, these are both slightly more expensive at around $10-12.