YOUR EYES CAN LOOK BETTER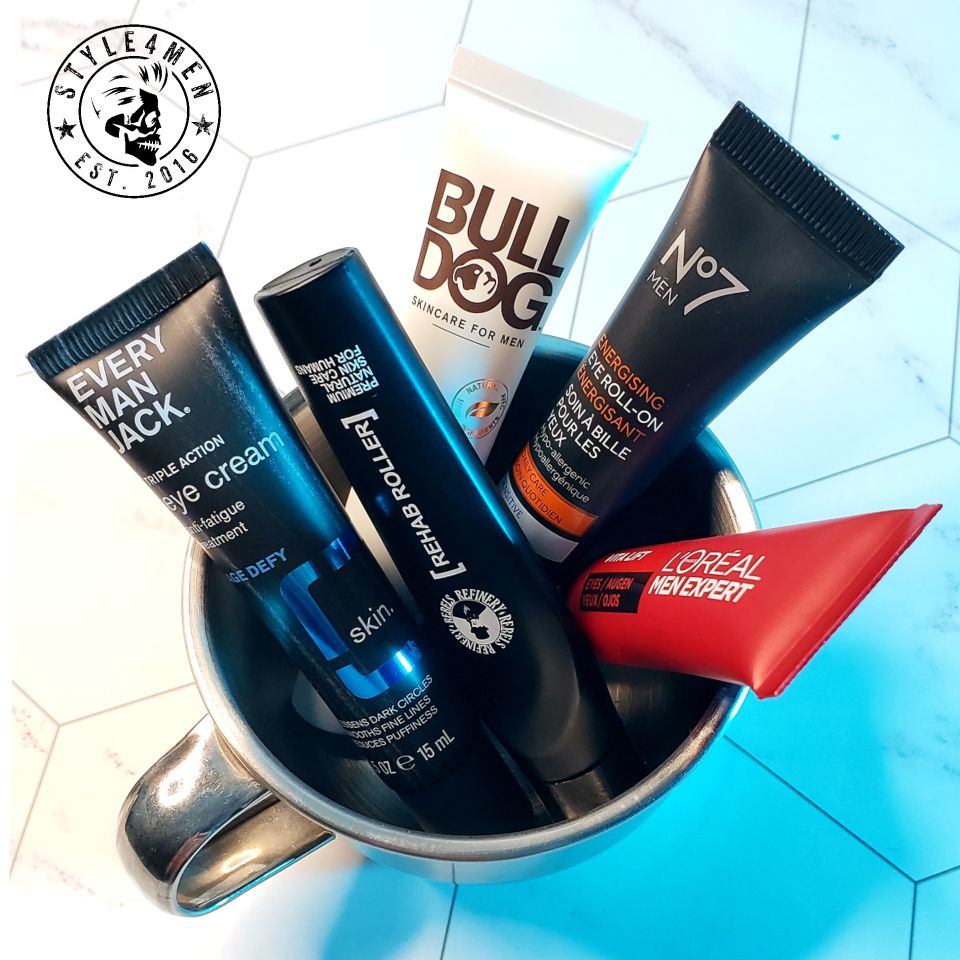 Looking tired, getting older?  There are a number of eye creams made especially for men.  I am not one to use 3 creams at night before going to bed.  Fortunately, there are options for guys like us.  There are little sticks that you can just swipe under your eyes and voilà!   I usually use this in the morning after the shave.
They feel great and do a great job at making you look refreshed – as in you had a decent night's sleep for change.
We tried a few and here is the skinny: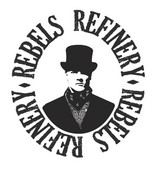 1. Rebels Refinery – Rehab Roller: This one was my favorite for almost 2 year straight.    It is a Canadian made product with a healthy composition.  It also has a smooth rolling steel ball making it super easy to work with.  It is a bit more expensive, but works well.  You will feel the results more than see them.  In other words, my skin felt great, but it wasn't as amazing on the wrinkle although it still did a great job.

2. Bull Dog – Eye Roll-On: I have been a fan of Bull Dog for a while and tried their roll on when it launched in Canada.  Yep, its a roll on with a steel ball.  Again, easy and comfortable.  It is easy to find and reasonably priced.  A good option!

3. Every Man Jack – Eye Cream: The tip on this one is more of needle and will require manual intervention to spread, but still much better than a jar.  The cream feels great and does a good job.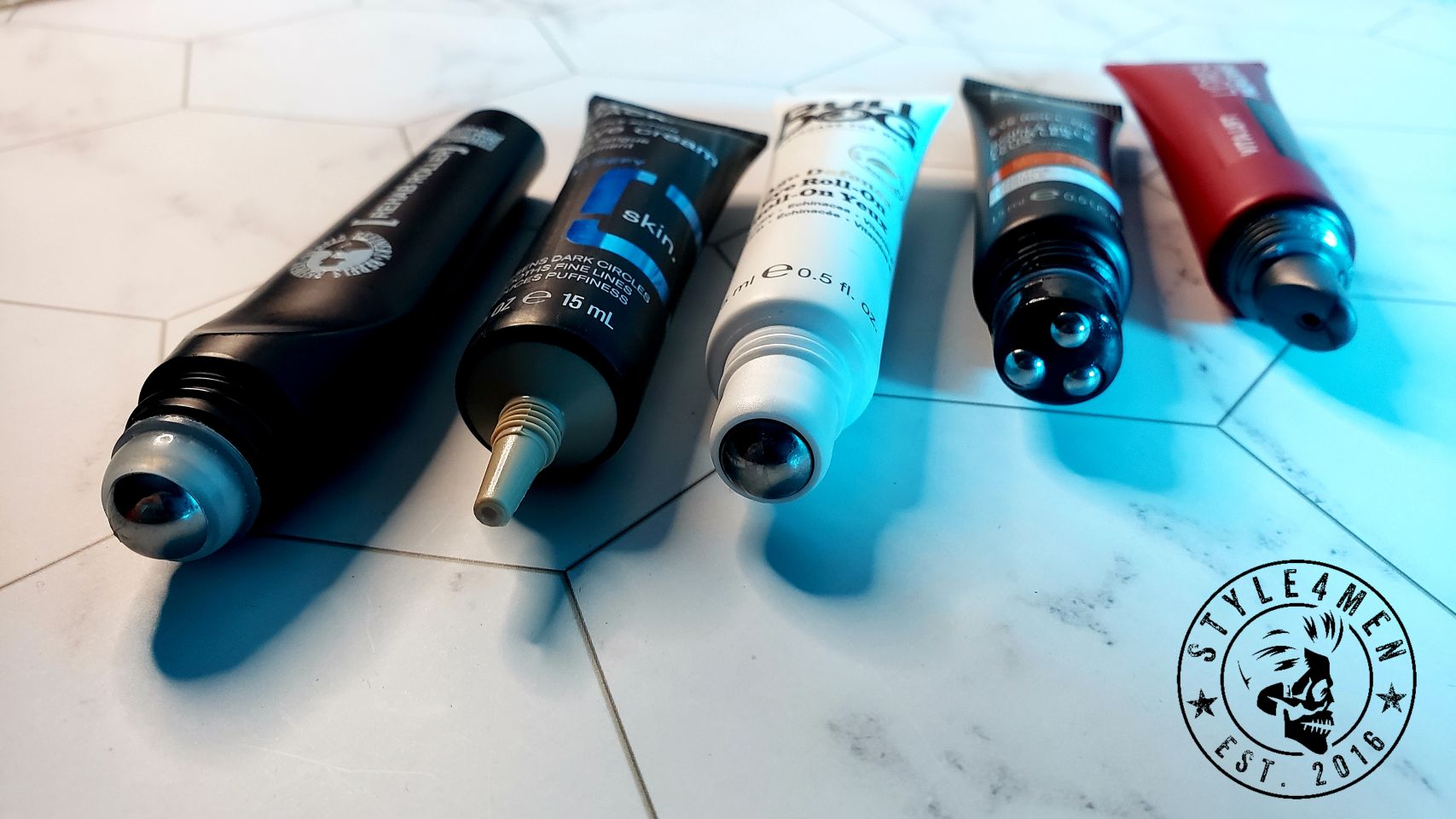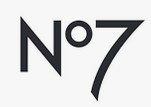 4. No. 7 Men – Energising Eye Roll-on: Definitely the coolest applicator with its 3 steel balls, but it's pricier than the others.  I picked up a tube on sale for $12. As convenient as is the applicator, I didn't find it did all well as the others and my skin felt a bit sticky.


5. L'Oréal Men Expert – VITALIFT Eyes: This is the easiest one to find and cheapest ($12-$15).  It also provided the best and most noticeable results.  My eye wrinkles essentially faded away within 2-3 days.  The applicator is a soft tip which works well, but isn't as nice or as convenient as the roll on steel ball.

There you have it. Take care of yourself and stay slick!