ARCADIAN MATTE PASTE – UNEXPECTED HEAVY HOLD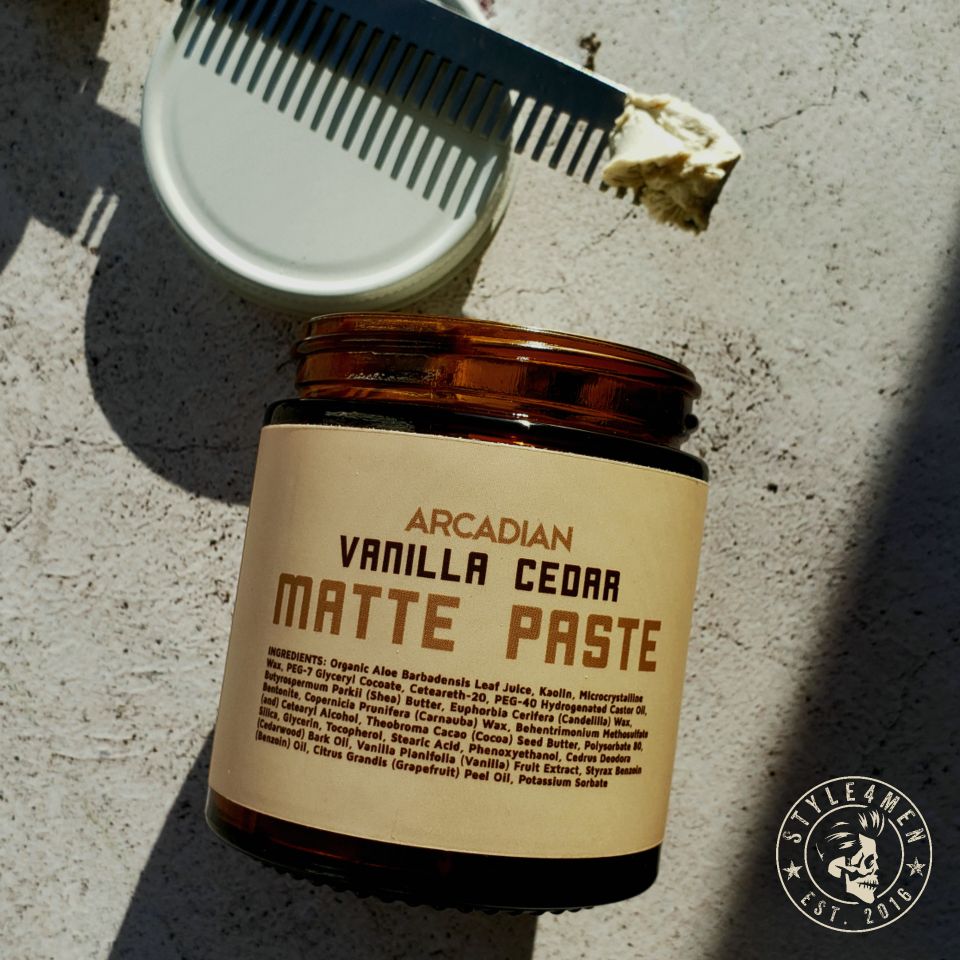 Recently got a jar of the ARCADIAN Matte Paste from my friends at Matures Gents in Toronto and it has turned out to be a proper "Heavy Hold".
As far as I can tell, Arcadian is a fairly new player. Their offering is focused on hair styling/care along with a few products in the face and body space.  These guys are from Knoxville, Tennessee (USA).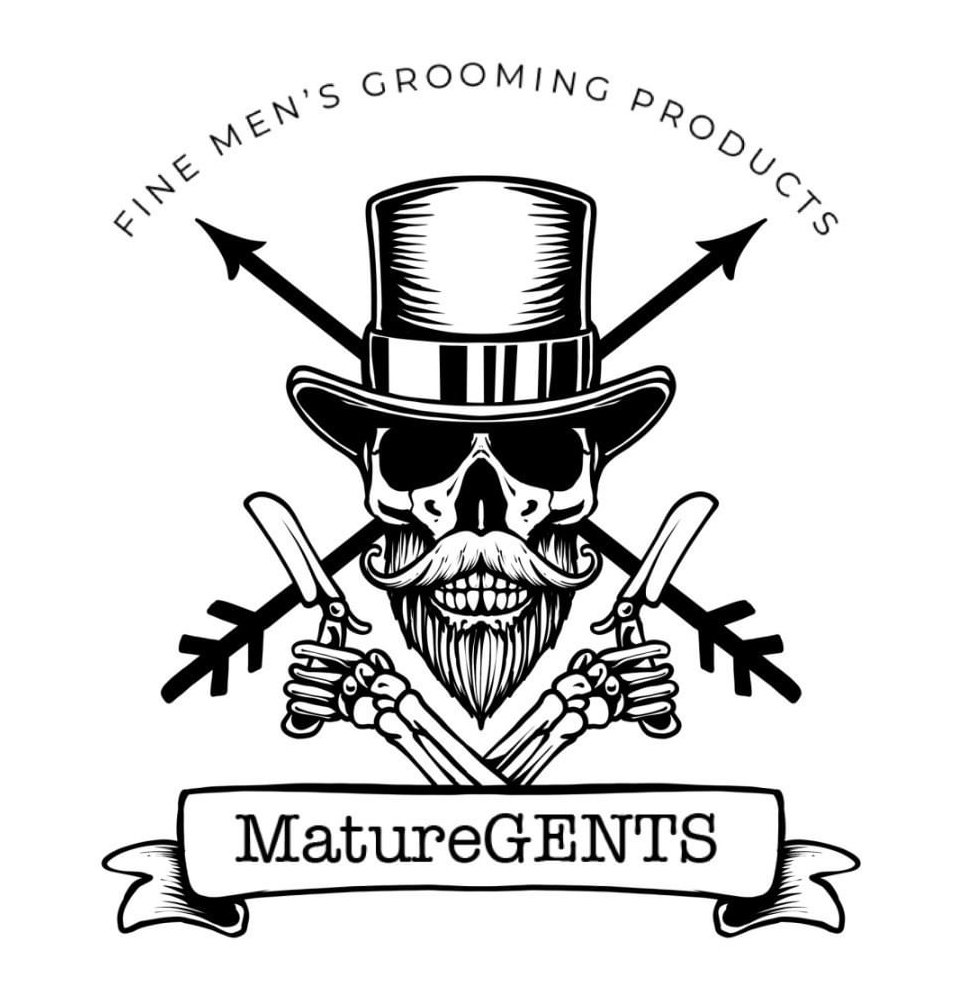 Use the STYLE4MEN code when shopping with Mature Gents through February 2022.
The brand presentation is unpretentious and to the point.  The Matte Paste pomade I am trying out is packaged in a classic dark brown glass jar with an equally classic white metal lid.  Kudos to Arcadian for using recyclable packaging.

I am not entirely sure if we can say that this is a fully natural ingredient list, but it's pretty darn close. That said it is identified as vegan.
As much as I am hoping to go full natural, my vanity and desire for "firm hold" in pomade makes it such that I am often not getting the kind of hold I have been accustomed to.  The MATTE PASTE by Arcadian might be the brand that changes things for me.
The only indication on the jar about how it may perform is: Heavy Dry Cream.  OK – you have my attention.
I scooped out about the size of a nickel and relaxed in my palms.  The paste is rather firm at first but became workable in no time.  The terrain is clean dry hair which I prepped with a water mist.
This stuff goes in smoothly without any tugging or insanely quick drying.  Really nice to work with!  Almost right away I got a good sense that this product was going to hold my mope in place.  Actually, I got full-day commitment.
The scent is listed as vanilla-cedar, but it is rather discreet.  If anything the cedar is tamed by the vanilla making it a smooth thing. Basically just the right amount to hide the scent of clay (bentonite).
In so many words, I loved this one and have been favoring this jar since I got it.
Here is the rating on a scale of 1 to 5, where 5 is a perfect score.
Hold: 5+
Scent: 5
Shine: Matte
Texture: 5
Feel in hair: 5
Facility to wash out: 5