Rebel Refinery – A lip balm to write about and more
Lip balm?!  Yeah, whatever!  That has pretty much been my attitude toward these products.  As Canadians, every year we end up having to buy 1 or 2 sticks of that stuff to get us through winter and its nasty impact on our lips.  But honestly, when was the last time you were impressed with such a product?  In my case, it has always more or less been a necessary evil.  No matter which brand I tried, the results were pretty much the same.  Some sort of waxy substance covering my lips with varying level of results on actually making my lips feel any better.
This is until; I bought the lip balm solution from the folks of Rebel Refinery through Well.ca.  I essentially bought it because of its packaging.  The balm is stored in this totally original black skull.  How cool is that?!  It spoke to my inner goth. The intended client for this lip balm was my son who sadly has some seriously chapped lips pretty much all the time regardless of the seasons or weather.  At first he was impressed by the skull but this was short lived and the lip balm ended up not being used.  This is when I repossessed it as my own.  With the colder days and a recent nasty cold I was in need of some lip balm.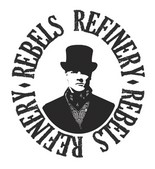 The guys at Rebel Refinery pride themselves on taking a more natural approach and we have to give them credit for it as this is by far the best lip balm I have ever encountered.  Not only did it restore my lips to levels or normalcy, it also made them feel great.  Refreshed as opposed to tingly like menthol does.  On contact you might think for a fraction of a second that this is the same old wax stuff, but no.  You quickly realize that this is more like a butter.  Think all of the goodness of a butter and then take the sliminess and greasiness out of it.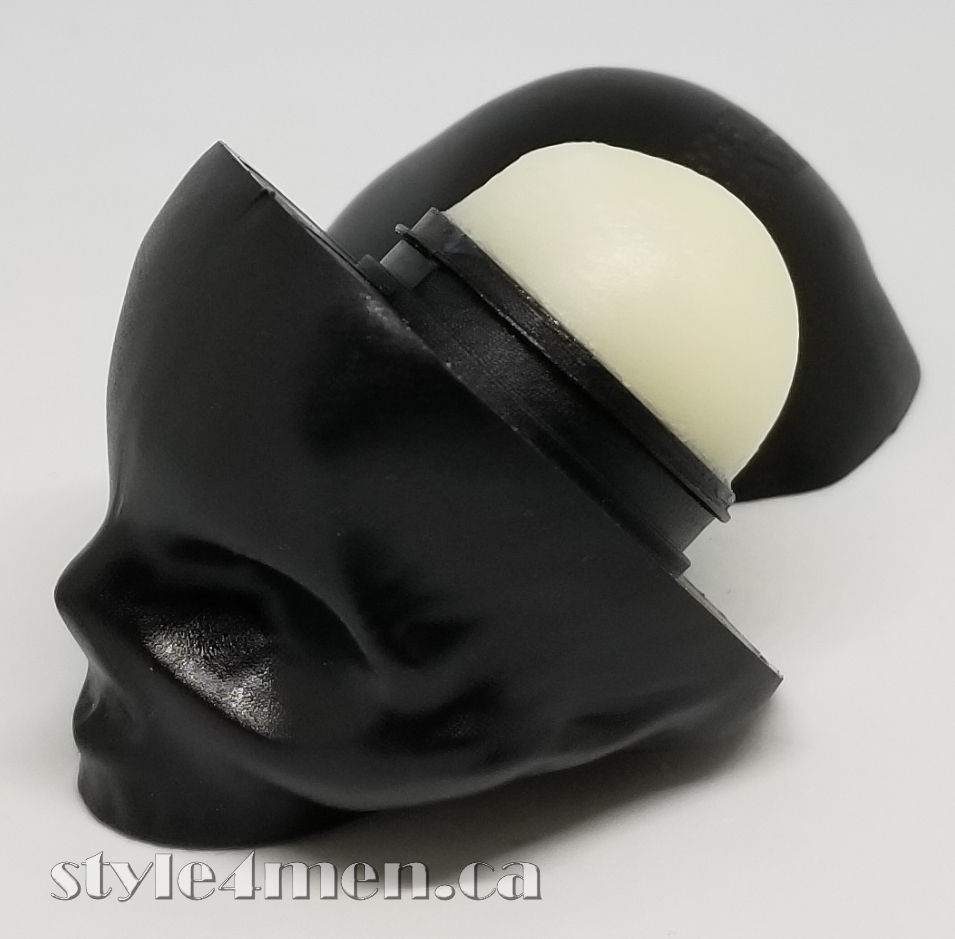 As per the Rebel Refinery site, the ingredients are as follow:
Cocos Nucifera (Coconut) Oil, Prunus Amygdalus Dulcis (Sweet Almond) Oil, Beeswax (Cera Alba / Cire d'abeille), Canola Oil (Canola / Huile de colza), Glycine Soja (Soybean) Oil, Rosmarinus Officinalis (Rosemary) Leaf Extract, Honey (Mel / Miel), Tocopherol (Vitamin E), Limonene (mint contains peppermint oil) (passion fruit contains natural passion fruit flavoring)
This kind of listing is Style4Men.ca approved!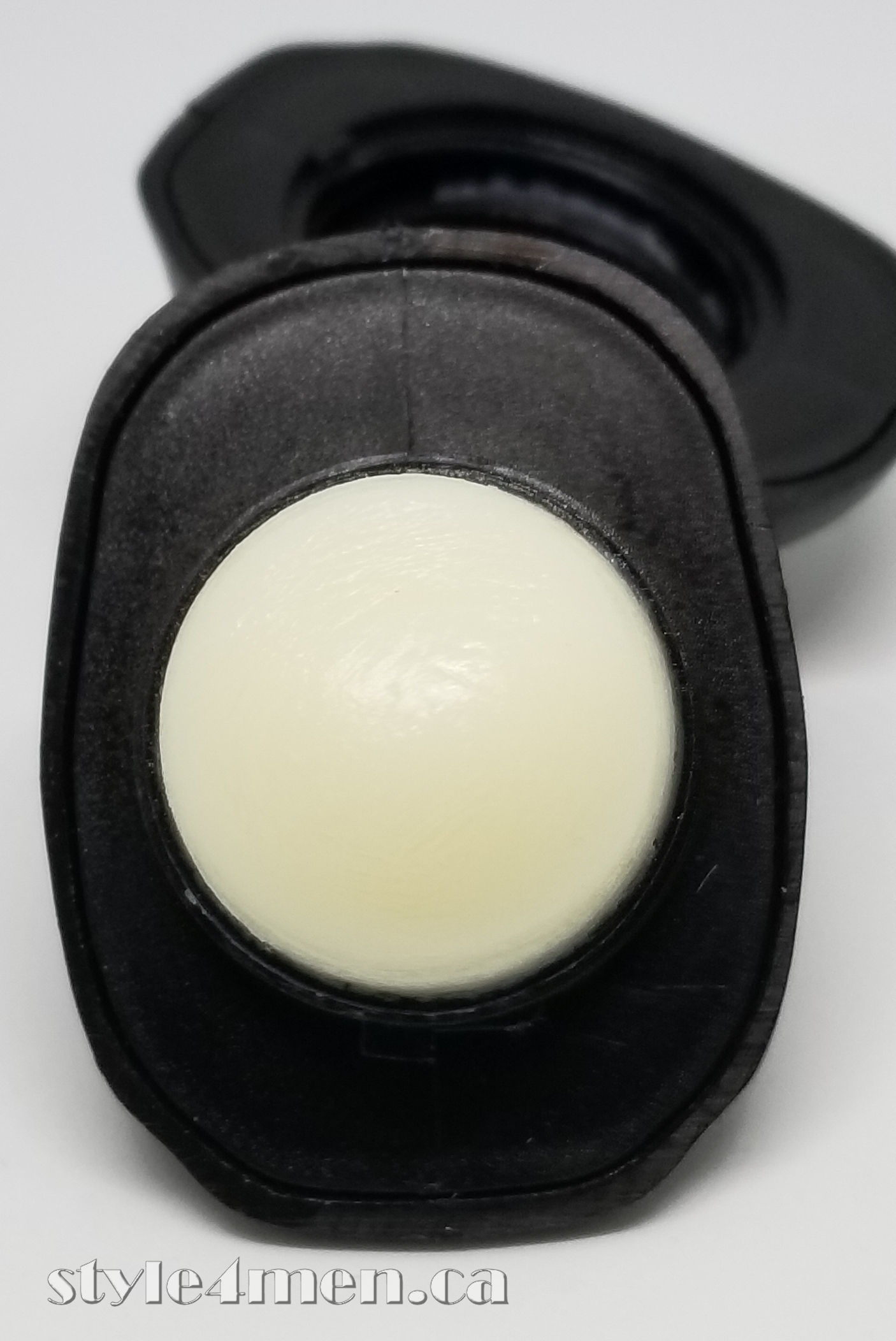 The price point of this product is a bit steep at $8, but aside from the most original container you have ever seen in a lip balm, you are also getting a decent quantity and a superior product.  As you can see in the pictures, the skull comes undone and the full balm ball can be found inside.
Normally, I wouldn't have made a post covering lip balm, but this thing turned out to be something to write about!  🙂
I don't usually cover multiple products within the same post, but Rebel Refinery makes another product I was impressed with so might as well just slip it in.  This other product was their eye roll-on.  Yeah, I know this is starting to push the limits.  Getting older and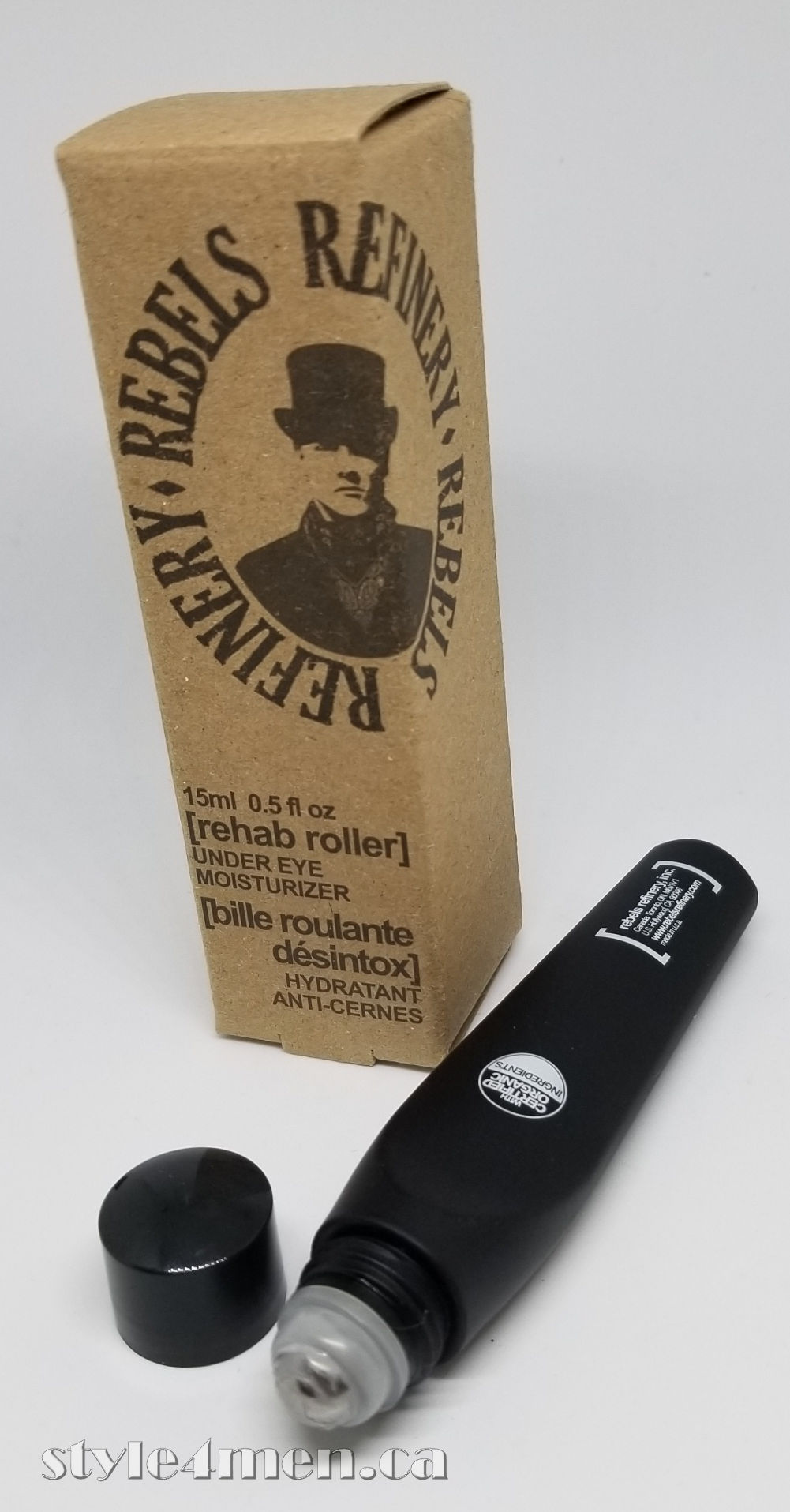 having lived a good life with lots of late nights, the wear is starting to show.  But was I going to start applying an eye cream at night? – nope!  No manner how seriously I convinced myself of my gorilla manliness, there was little denying the simplicity and convenience of a roll-on tube.  I actually started that a few years back with the one from the L'Oréal Men line.  It actually did pretty darn good job and I somehow looked less damaged than I really was.  Considering the results and the simplicity of it, I basically just started adding this step as part of my morning routine after the shave.  2 seconds.  Something I could handle.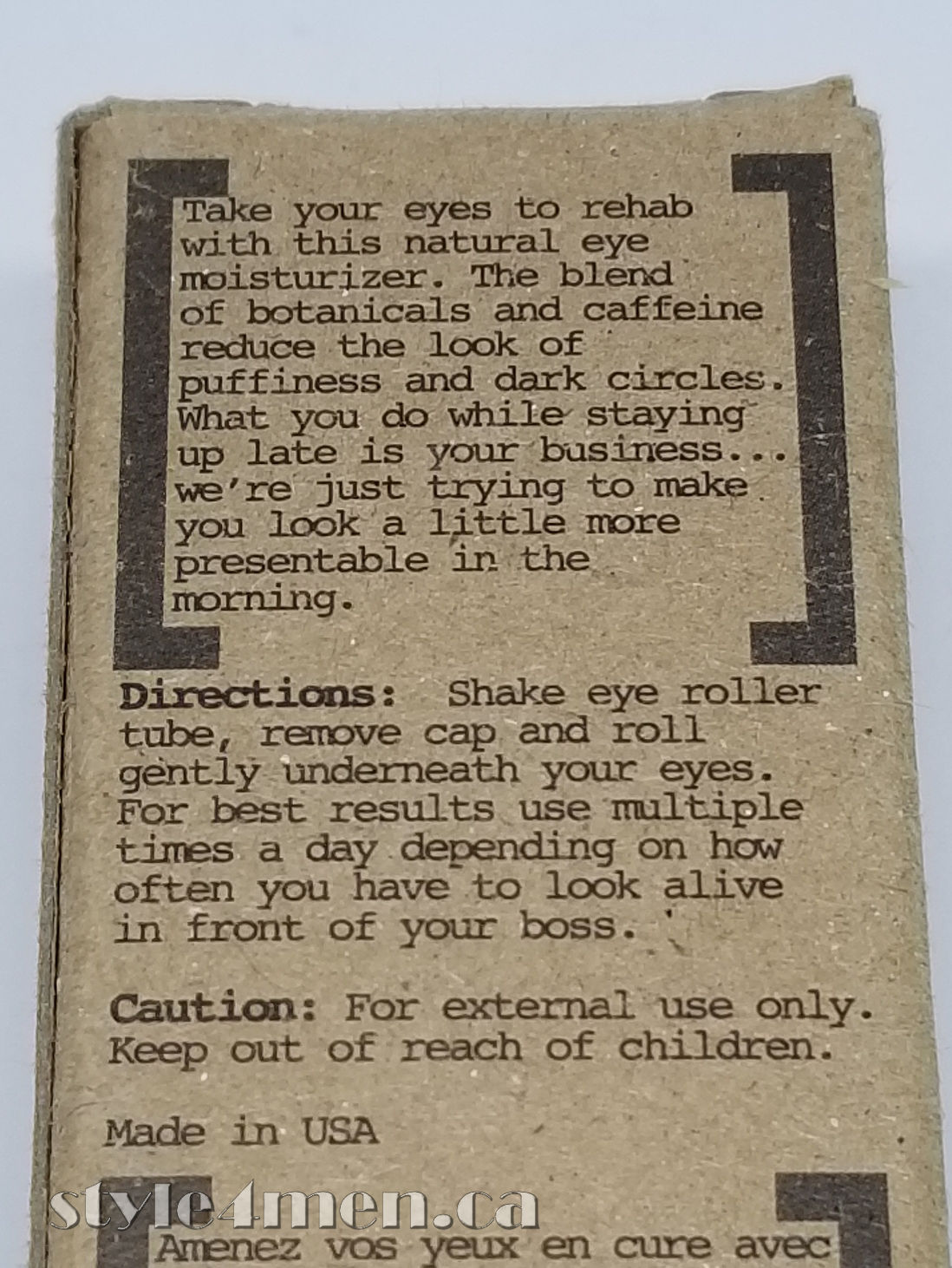 When my recent L'Oréal tube was running out, I also was in the process of putting in an order with Well.ca for some shaving supplies and this product came up as a suggestion after having added the above lip balm.  I told myself; let's give this thing a try.
I am happy I gave this roll-on a try as it is a superior option to what I was using before.  Again, Rebel Refinery takes a more natural healthy approach in the making of their products and I can feel the difference.  The skin under my eyes feels like it has regained elasticity and a good level of moisture.  I was also impressed that it made my skin feel good for a number of hours as opposed to just a few minutes after the application. I can't say that this is making me look 20 or anything, but the results are very nice.
Price wise, this is usually sold for some $15 but I benefited of a sale at the time and got it for some $10.  The $10 – $15 price point is fairly comparable to the L'Oréal solution.
Overall, I am totally impressed by the products of the Toronto guys at Rebel Refinery.
You can find these Rebel Refinery products with the following vendors: