Hairgum WATER + Pomade – Scent of happiness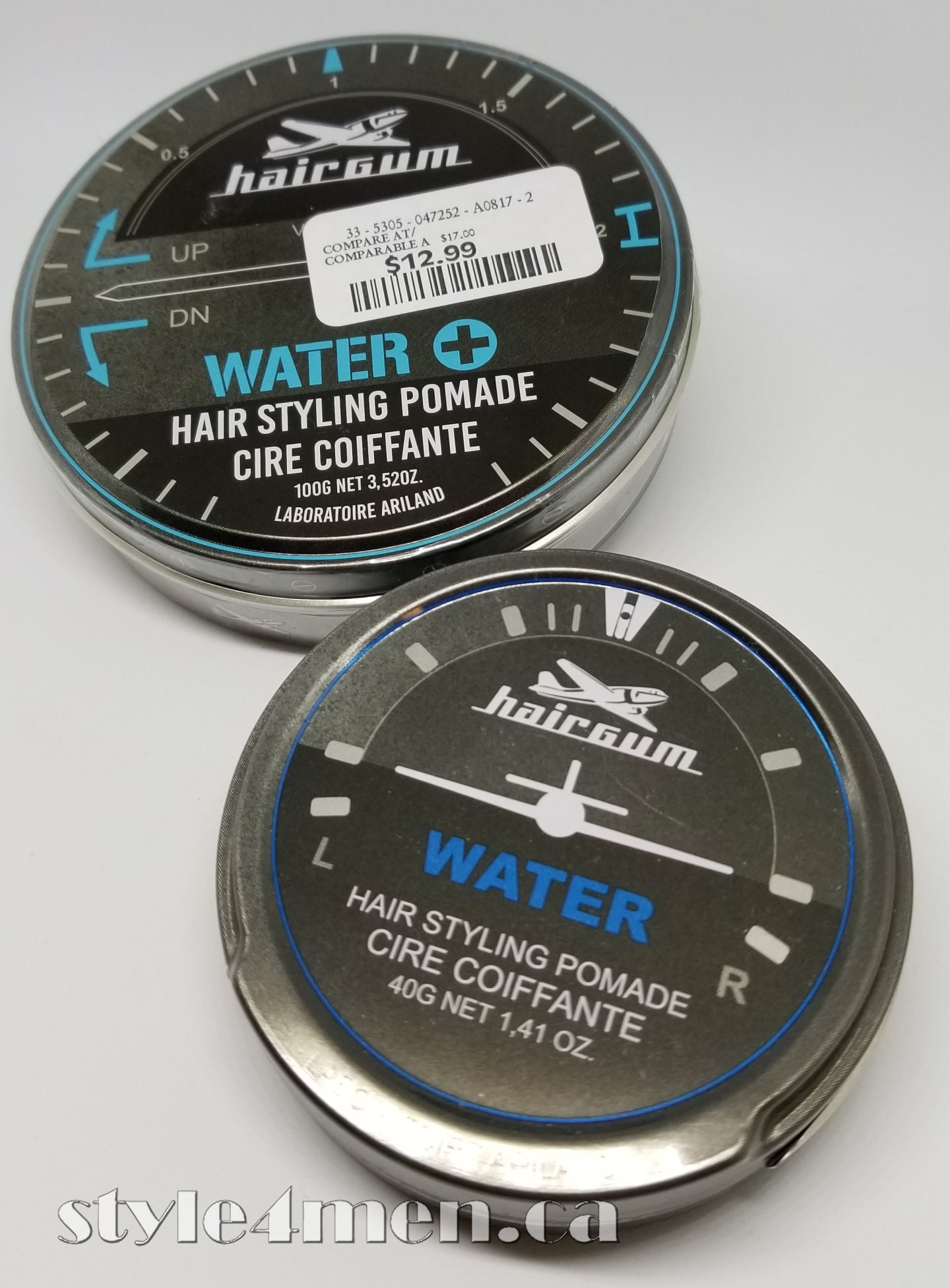 Today I am writing about a second  WATER pomade from the folks of hairgum in France.  The first hairgum WATER pomade I had tried had not performed all that well. It offered lots of shine but little hold.  It also had 4 parabens listed in the ingredients.  I figured that the door was closed on this brand, but yesterday when visiting my local Winner's in hopes of finding a pomade jar  I came across a very large jar of the hairgum WATER + pomade.  The design of the jar is so cool that I had to get a closer look.  I was a little different than what I remembered.  In fact, I pretty much assumed that it was simply a different packaging for the same WATER pomade.  I didn't quite notice the WATER + (plus).  What caught my eye was that the ingredients were different.  The WATER + does not have any parabens listed and the second ingredient listed was the common ceterareth-25 as opposed to isoceteth-20.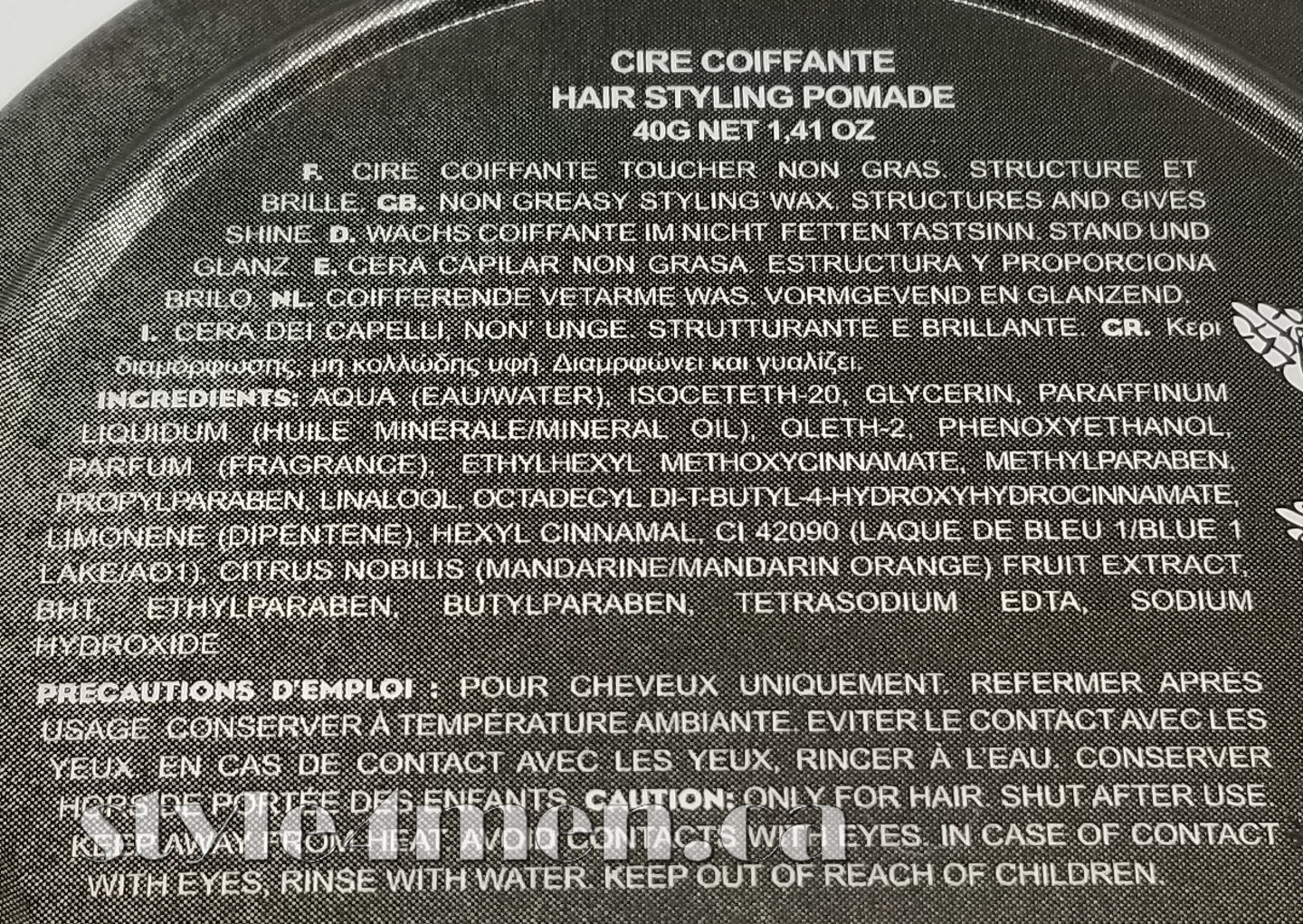 Hairgum Water ingredients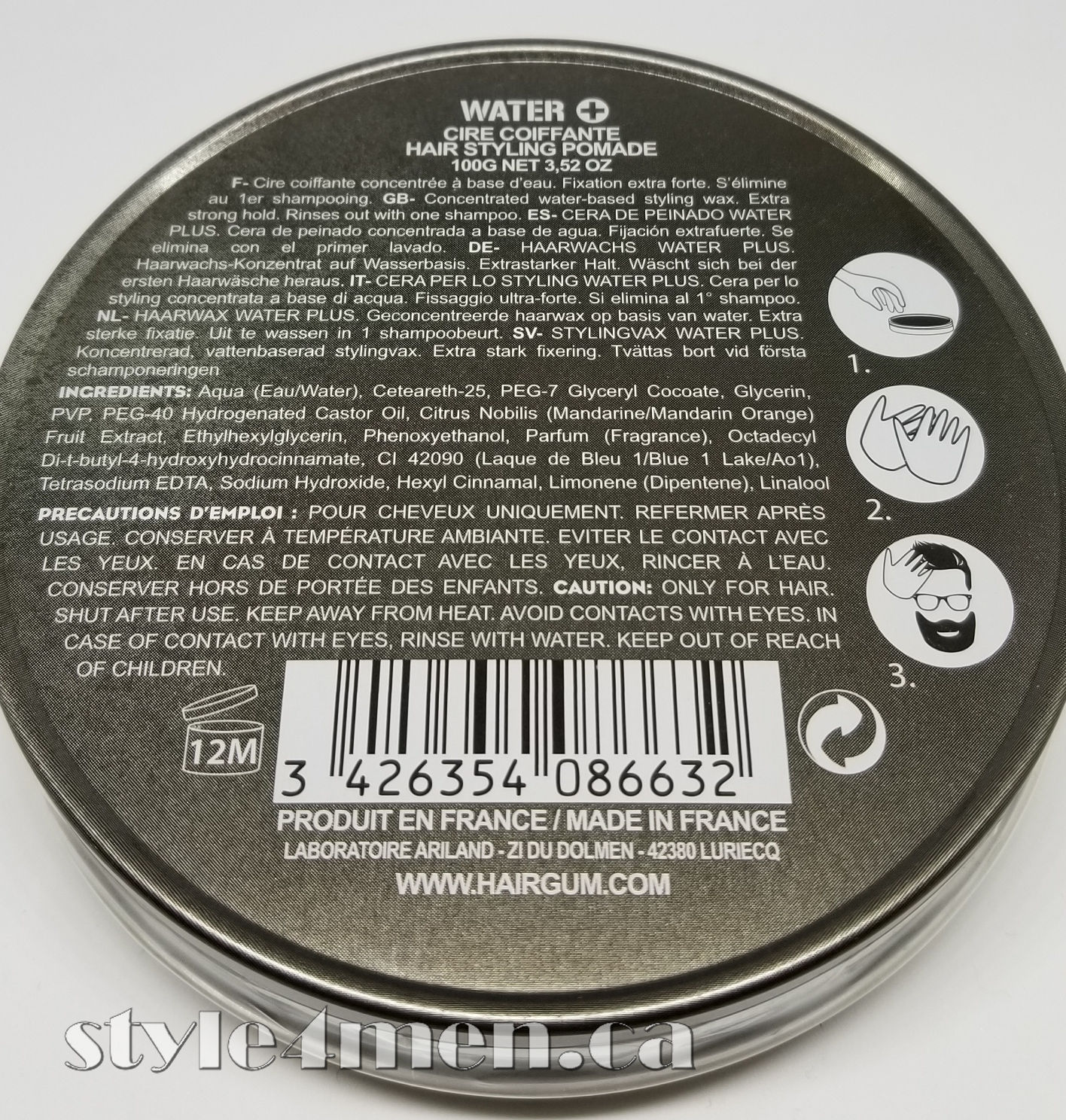 Hairgum Water Plus ingredients
Considering; the large quantity (100 g), the change of ingredients and the Winner's price of $13, I figured this was totally worth a second try.  I also remembered the absolutely fantastic blue-slush berry scent to it.  Something smiles are made of.

As a good friend of mine pointed out over lunch while discussing our web projects, most of the pomade companies reviewed in these pages are producing some very original designs on their jars.  Hairgum is no different and they have achieved a unique retro-vintage airplane theme that conveys timeless-elegance.
It would appear that Hairgum also has a range of shaving products.  I will certainly have to look into that and hopefully be able to post a review.
On the hairgum WATER + pomade page you can see this video of the product being used.
I am also including this second video as a reference for how to style your hair and what kind of combs to use to get it done. The big comb is known as a "detangler"and is a must in your arsenal if you want to achieve some height.  You can pick one up at your local Walmart or pharmacy for under $5.
This morning was test time for this sweet smelling pomade.  The nice blue jello is very inviting and let itself be scooped out with no real effort.  There is no relaxing to speak off, as it is more of a spreading exercise in the palm and fingers.  I applied this to clean and dry hair that was prepped with a few squirts of Johnny's Chop Shop texturizing spray to give it a tad more volume.  The pomade went in nice and  smooth.  Very easy to work with. In no time at all I was able to style my hair.  A few comb finishing touches and we were done.  The product is strong enough that I did not feel the need to lock it all in place with a hairspray.  Today was a fairly hot and humid day, but the style lasted for most of it.
The product mostly dries in place, but it is a long process.  During the day, the hair had a slight waxy and firm feel to it.  It is obvious that there is product at work as it does show a good level of shine for a water based pomade.  By the end of the day, the hair was still in place but had a more natural feeling to the touch.
Here is the rating on a scale of 1 to 5, where 5 is a perfect score and/or the level of shine.
Hold: 4
Shine: 4
Texture: 4
Feel in hair: 4
Facility to wash out: 5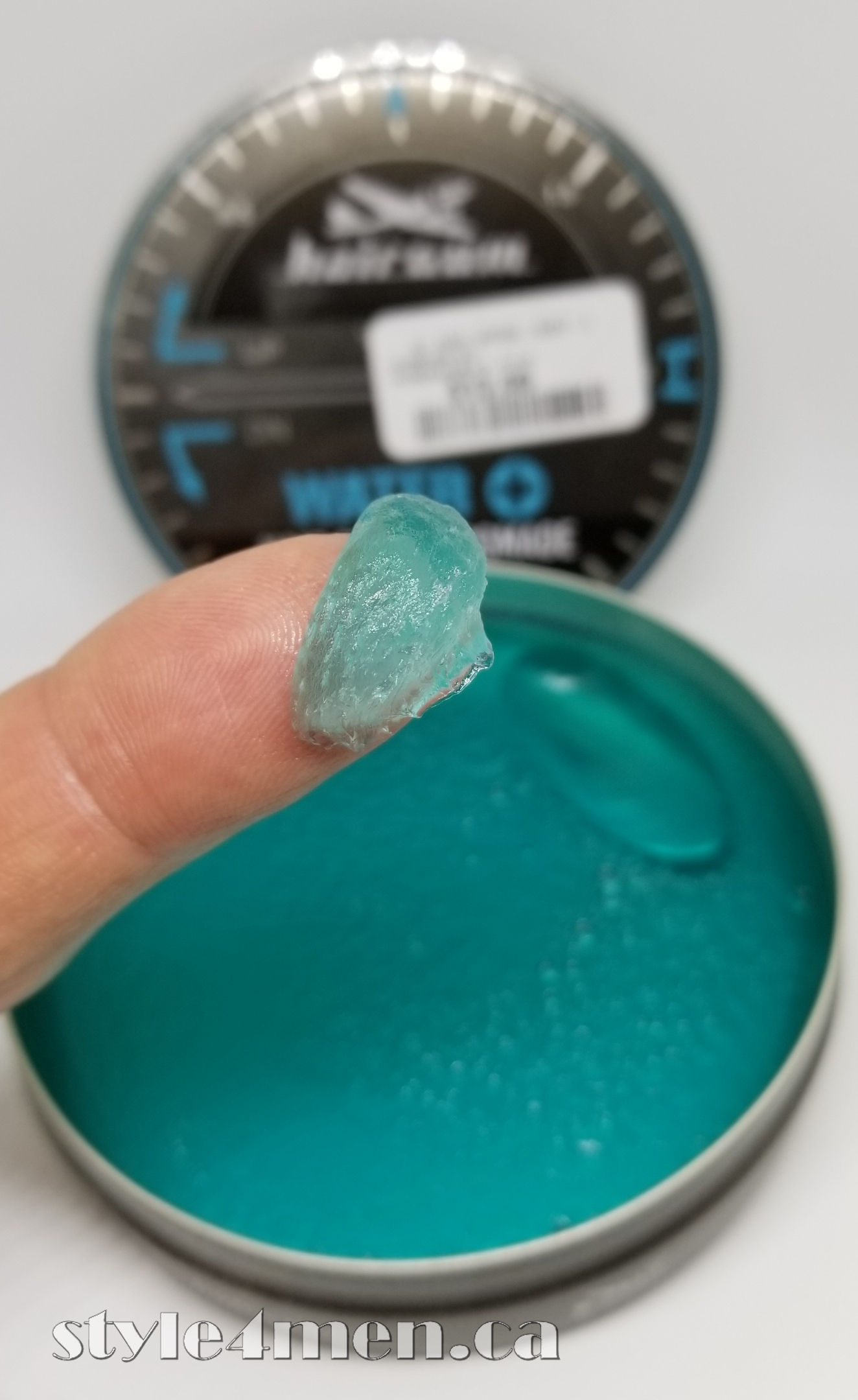 Overall, I am impressed with this product.  It certainly makes up for my disappointment with the regular WATER edition.  On that note, I was no longer able to find that edition on the Hairgum site.  It would appear to have now been replaced by the WATER + which in my opinion is a considerably superior product.

Use these links to shop for this pomade: