Sally Beauty – Hair Care Supply Store in Ottawa
One of the difficulties with this hair pomade review project is finding suppliers.  Of course you can generally order directly from the pomade makers on their web site, but sometimes it's just nice to be able to walk into a store and discover new things on the spot.
While doing some "internet" research to find new hair supply shops in Ottawa, I came across a store that made me think it would be worth a visit: Sally Beauty. Why was it worth a visit? The amount of hair care products listed was phenomenal.  I also counted at least 5 pomades I had never heard of.  For that alone, it was worth a little detour to St-Laurent Road.  But then there was also another reason to pay them a visit, the prices…dirt cheap.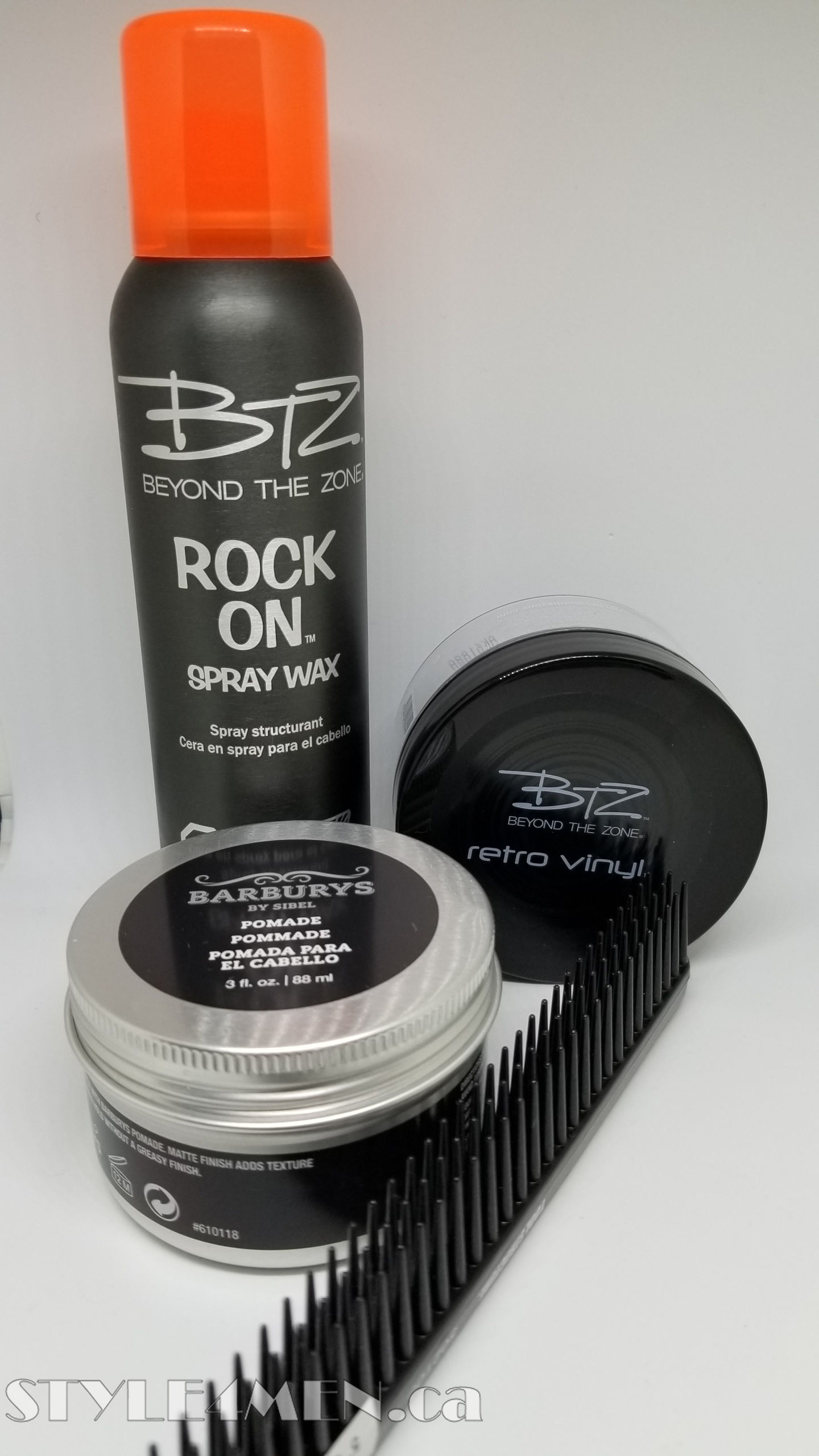 Sally Beauty #5568
1091 St. Laurent Unit#3
Ottawa, ON K1K 3B1
(613) 746-8222
I will expand on pricing right away as it turned out to be a little different than what you can see on-line.  The on-line component is US based only.  Therefore the prices are also in American dollars.  When you go to the store, you will also notice 2 different prices for every product.  A price for members and a non-member price. The delta between these prices is marginal and the membership card was only $5.  There was basically no reason not to get the membership card as it paid for itself almost immediately.
But I am jumping ahead.  Back to the name of the store. "Sally Beauty" really sounds like it's a make up shop.   The store I went too on St-Laurent Blvd. in Ottawa was 75% hair care products and 25% make up or beauty products.  Or if you prefer, of the 4 isles of the store, 3 isles were for hair stuff and only 1 was for make-up.  Don't be mistaken, this place is clearly set up to cater to women.  But that being said, I was pleased and surprised to find a nice little shaving section containing a number of Pinaud-Clubman shaving creams and soaps.  There was also a full wall section for African hair which had all sorts of interesting oils and treatments.
In this first visit, I purchased 4 products:
These products will all get their own reviews in the coming weeks.
BTW – Barburys has a web page, but I can not find one for BTZ.  A bit of digging revealed that BTZ is a proprietary brand of Sally Beauty.  read that as this is this "house" brand.
Overall, I was impressed with the store, selection, prices and friendly service.